Roon Core Machine
Networking Gear & Setup Details
Roon Controller on Mac (and iPad), macOS is Cataline 10.15.7
Folder music is a network-mapped folder on the Synology on which the Core is.
Connected Audio Devices
Output (for the time being) straight on the Mac. No DAC or so.
Number of Tracks in Library
18,000
Description of Issue
When I click on a track to play, the track comes up at the bottom, the play icon shows Roon is playing, but no music is audible and the play head is not moving either: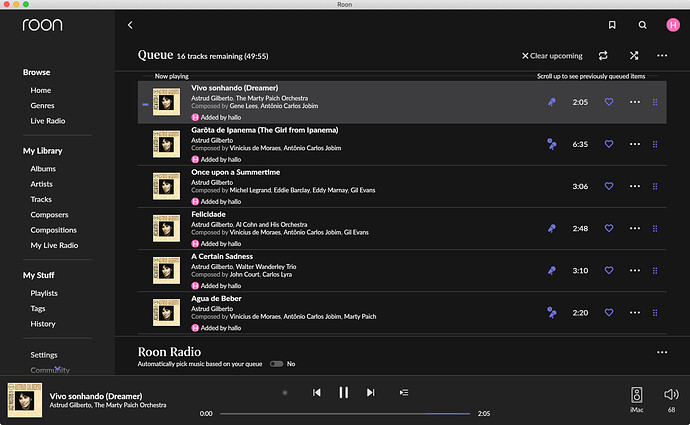 This happens with any track I tried. Yesterday the system was still working fine!
Please help!