Continuing the discussion from Roon on new Synology 920+:
I am having a somewhat similar problem. I have set up the RoonServer file and attempted to upload the required Roon Core file. I am getting an error message stating "This package is not support on the platform of DiskStation or is incompatible with the current DSM version."
I have followed instructions to set Trust Level to Any Publisher, and am performing a manual install.
The Synology NAS is a 64 bit DS418. The volume 2 install is a SSD.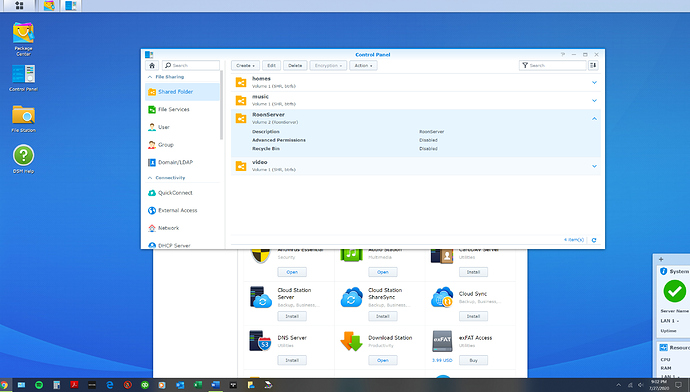 Any assistance is appreciated!