Which tablet are you using and what size and resolution is it screen?
The screen shot you posted is Roon running in phone mode, if it looks the same on your tablet I suspect you tablet is also a small screen device.
Roon on a larger device will look more like this: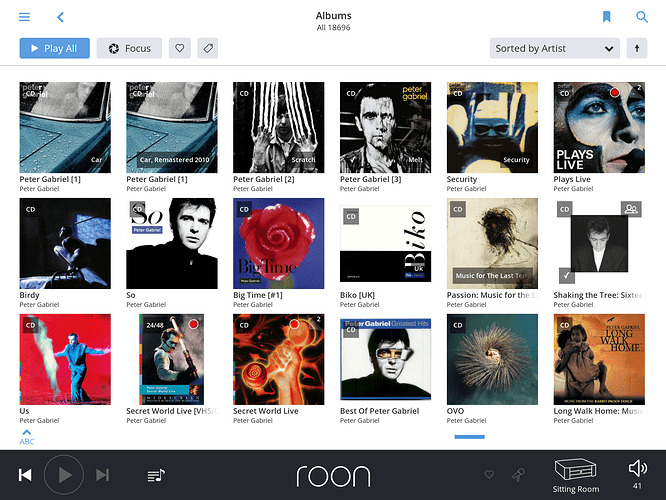 You can see the blue ABC icon towards the bottom left.