You've got more computing power than the entire Apollo 11 operation. But prolly need extra kit for a LEM.
R-PI to the rescue

I think Apollo 11 went to the moon on an 8 bit Atari.
Yet, some people need a specialized OS (e.g. Fidelizer, etc.) running on an i7 to listen to music.

Yeah, too late now. Probably next time with a Series 3 or whatever it is then. If I use a similar case, I'll have to Dremel some holes to jury rig some fresh air intakes.
I love the old raptors. Still have some of 80 GB ones floating around as an OS drive some of the 10 old computers littering my workspace.
Sure, the build is…
Corsair Crystal Series 680X RGB High Airflow Tempered Glass ATX Smart Case, White
Corsair VENGEANCE RGB PRO 32GB (4x8GB) DDR4 3200MHz C16 LED Desktop Memory - White
Corsair HXi Series, HX750i, 750 Watt, 80+ Platinum Certified, Fully Modular - Digital Power Supply
Gigabyte Z390 DESIGNARE Gigabyte
…(Intel LGA1151/Z390/ATX/2xM.2/Thunderbolt 3/Onboard AC Wifi/12+1 Phases Digital Vrm/Motherboard)
Samsung SSD 970 PRO 512GB - NVMe PCIe M.2 2280 SSD (MZ-V7P512BW) (OS Drive)
Intel Core i7-9700K Desktop Processor 8 Cores up to 4.9 GHz unlocked LGA1151 300 Series 95W)
Corsair H100i RGB PLATINUM SE AIO Liquid CPU Cooler,240mm,Dual LL120 RGB PWM Fans
Corsair LL Series, LL120 RGB, 120mm RGB LED Fan, Single - White (1)*
Corsair Premium Individually Sleeved PCIe Cables, White/Black (1)
Corsair Premium Individually Sleeved SATA Cable, White/Black (1)
Corsair iCUE Commander PRO Smart RGB Lighting and Fan Speed Controller
EVGA NU Audio Card**
EVGA FTW 1070ti NVIDIA Graphics Card**
Samsung SSD 860 PRO 1 TB (2) (one for games, one for HD music)**
Samsung SSD 850 PRO 512 GB (1) (For Utilities and other programs)**
Western Digital 8TB Ultrastar DC HC320 SATA HDD - 7200 RPM Class (1) (Storage)
Western Digital 4 TB Black (in external Dock) (Rotating BackUp Drives)**
Plugable USB 3.1 Gen 2 10Gbps SATA Upright Hard Drive Dock and SSD Dock
Pioneer Electronics USA Slim External Blu-Ray Writer (BDR-XU03)
UNITEK USB 3.0 SD Card Reader Memory Card Reader Writer Compact Flash Card Adapter
Corsair M65 RGB Mouse**
Das Keyboard Model S**
BenQ 3203R 32 inch 1440p, Curved Monitor, 144hz, HDR, USB-C**
*The case comes with 3 of these in the front. This is to replace the non-RGB rear exhaust fan.
**Existing Equipment moving from previous build.
Really? All that gurgling…

I'm actually pretty happy with my NoFan CPU cooler with a Ryzen 7 2700. Bit surprised by that. But if your case fans are good, no issues.
Damn, that's a lotta stuff!
I'm pretty sure I remember passive CPU coolers in the late 80s/early 90s. Glad to see they are still around.
I think this very much depends on how fans are orientated. Sadly not all PC builder get the overall airflow and internal air pressure correct under all load/temp conditions.
The other problem with water coolers is they remove the cooling of supporting components (chipset, power regulators etc) and RAM that you get as a result of air bleed from a normally positioning CPU cooler (because its now one or more outlet fans instead on edge of case). This is also another problem I find many system builders dont adequately account for as it can make air pressure awkward to manage as well (ideally you always want positive pressure inside to prevent dust being pulled in through various gaps which will degrade cooling eventually). Water CPU coolers can make this more awkward to manage as whgen they spin up under full load, they become very fast exhaust fans that may not be adequately matches by the various intake fans. Other option is using the water cooloer fans as intake - I find that just bad as then you are not dumping the CPU heat outside which usually eventually upsets something else.
I dont think overall its a case of water cooling is not as good, I think its more a case of it often creates other problems that need to be handled.
That's awesome, thanks for taking the time to do that Rugby.
Not for me, but maybe @Rugby's next build -

Now, if I could only put a few goldfish in that clear coolant tank…
I remember Blake's 7 for different reasons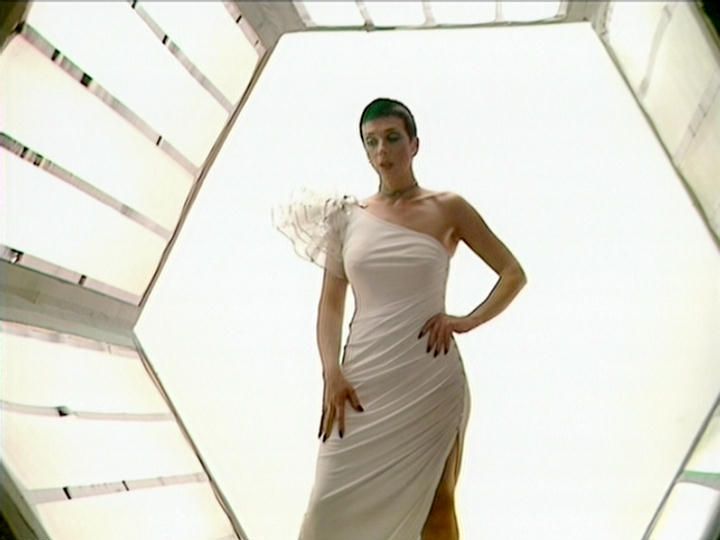 https://i.pinimg.com/originals/d8/4e/36/d84e36532b39634df6dda0cf279ee38a.jpg
LOL, you know, I was actually contemplating that for awhile. And using it with something like the Thermaltake open-sided Wall mounted case like this…
Exotic Cases exist and can be up to 5 or 6 thousand dollars just for the case. I've always like the boat and train cases from Lian Li …
But, In-Win really pushes the case envelope in its boutique lines…
For example, the Yong series:
But, my fav is the WinBot, which rotates 360, understands voice and hand gestures, and moves to your commands to follow you around.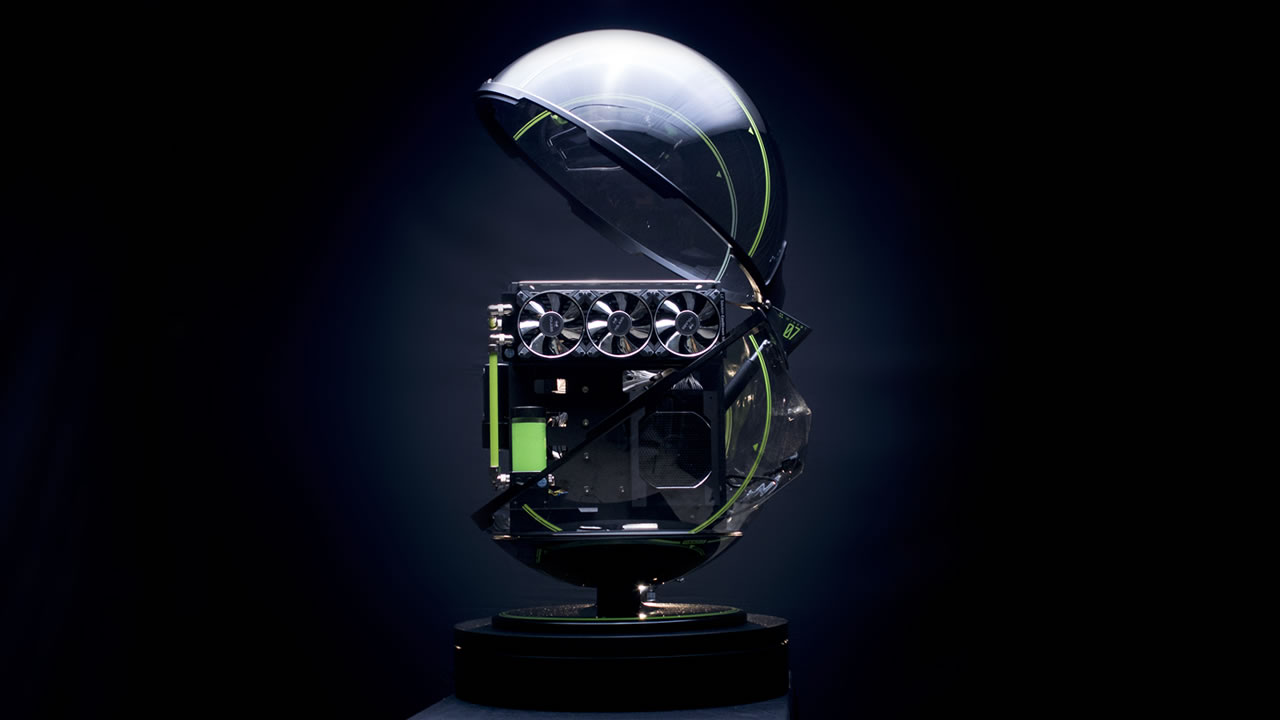 Whew!
Learning Linux command line is like trying to learn Icelandic.
Thank the deities for Google.
Linux command line: Yeah, I still have no Björking idea what I'm doing…
I do have a clue what I want to do but sometimes the learning hoops required are a challenge. Google if our friend most definitely. The other thing I do is create a little notes log of what I am trying to do and what I succeeded with. Even for simple thing the old grey matter doesn't always come to the party next time around.