Continue reading in that old thread where you found Danny's post: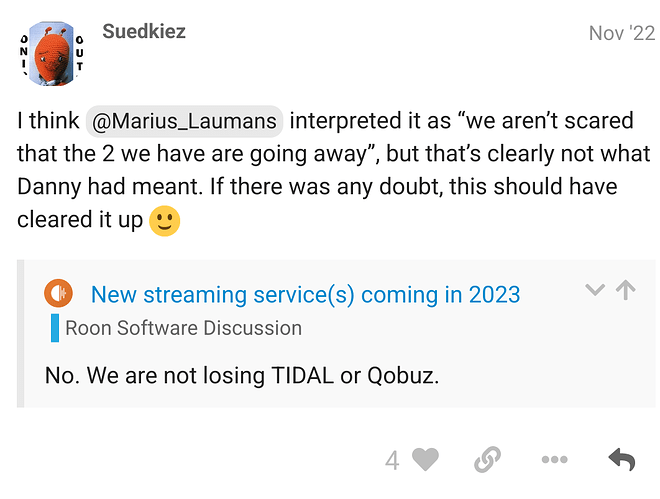 Direct links to these posts in the context of the discussion
It means that Tidal and Qobuz are not leaving Roon, therefore Roon is not scared.
Good. Statements like this should be done with much greater care to possible misinterpretations.
Or people shouldn't go looking for conspiracies where there aren't any.
What conspiracy??? I am asking a reasonable question based on an easily misinterpretable statement.
In your eyes only I think.
Asked and answered – and the rest is noise, if Alex Ross is to be believed.