Roon Core Machine:
Roon version 1.8 build 831 on QNAP (192.168.1.10)
[See file]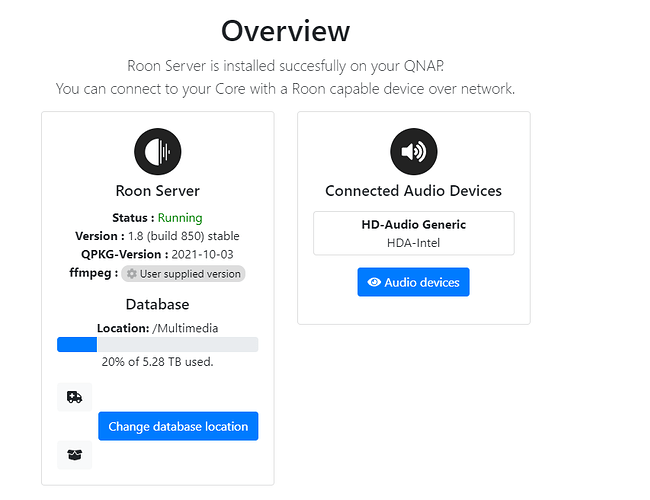 Include your operating system and machine info:
Dell XPS 8920;
Window 10 Pro build (19044.1348)
CPU: 4,2Gig Intel Core i7 7700K 64 bits ready;
256K Primary; 1024K Secondary; 8192K Tertiary.
Networking Gear & Setup Details
network gear (model of routers/switches): R7000P
WiFi/Ethernet → YES
Connected Audio Devices:
Moon 680D Roon ready
Number of Tracks in Library
10,000 tracks
Description of Issue
Tidal was not working after next to the actual Roon Built was installed. I had the same problem has many Tidal subscribers. Then, a new build was made available. With this version, the problem seems to be resolved. After a few days of happy listening, access to Tidal radio stations and to Tidal albums stopped. Tidal is sending me a message [translate here from French]: This track is not available from Tidal.
All Tidal tracks are available from Moon Mind 2 and from the Tidal App.
To tell the thruth, I'm a bit drawn back from Roon inability to offer working updates.