Hello, i'm Jan from Holland. i'm new on your platform, i like it a lot and have lot of fun.
Now i have a little problem with poor quality from Tidal. Qobus is perfect.
Roon Core Machine
Imac Pro 8-core Intel Xeon W
Network Details
Sagemcom F5359
Tp switch
Audio Devices
Bluesound Node toslink
System-Audio Legend 5 silverback, Wisa connected via Hub
Library Size
3.000
Description of Issue
Tidal gives poor quality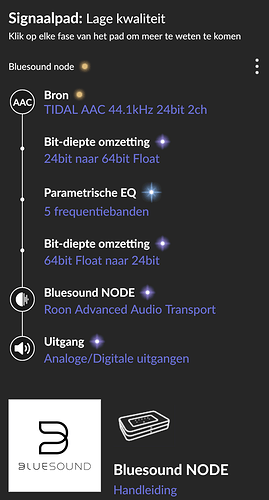 Please can you help me?