Hi,
I will try and explain the issue, hope you understand what I mean:
When I identify an album, but there are no infos on the track titles, I select "prefer Files" for the titles (info is in there), strangely it shows up in the Tageditor and when I select "View credits" but not in the Album play view.
Here a few screenshots, this has been a problem for a while.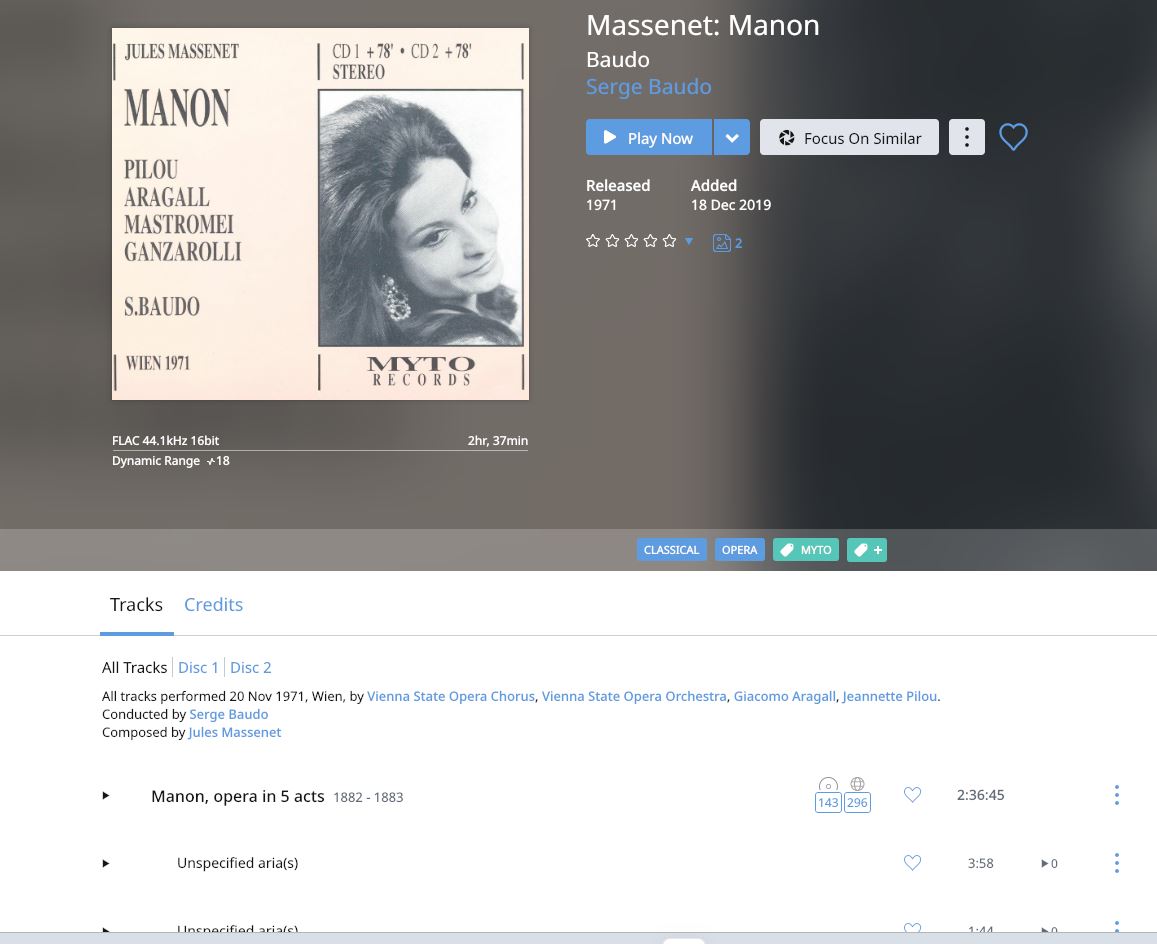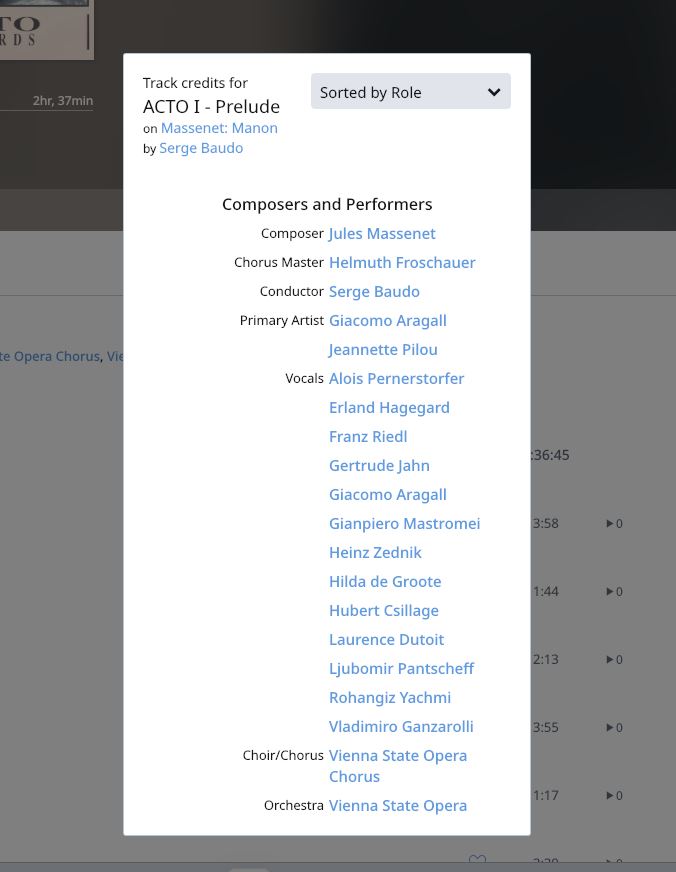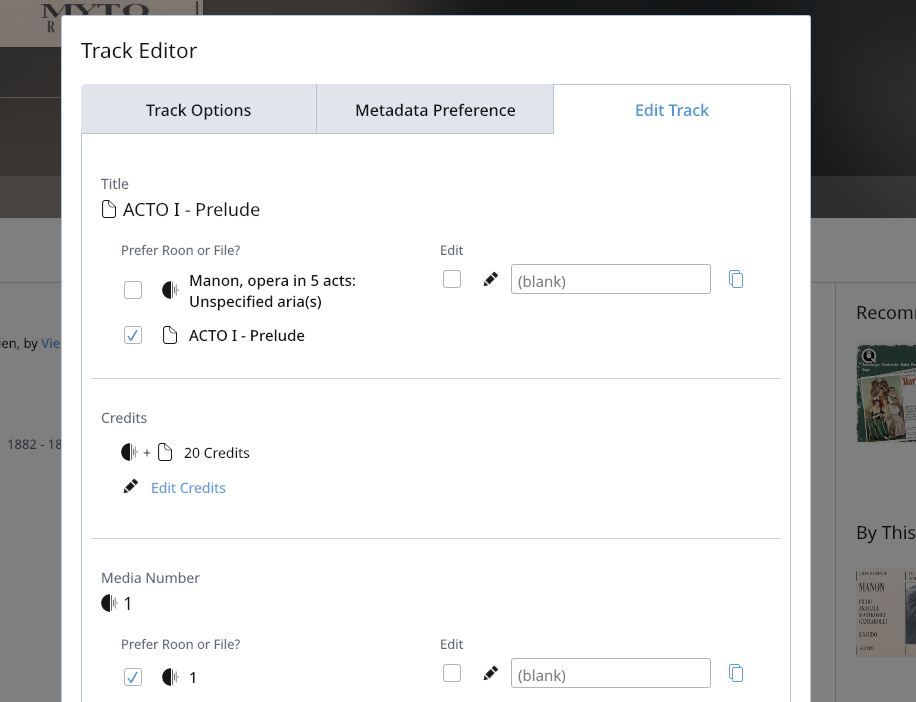 That way even though the info is in the tag and Roon sees it, all I get is "unspecified arias".
Please try this out and fix it.