Core Machine (Operating system/System info/Roon build number)
ACER PC running Windows 10,1809 64 bit - Roon 1.6,build 416 stable, 64 bit
Network Details (Including networking gear model/manufacturer and if on WiFi/Ethernet)
Roon database and all music files are LOCAL, i.e., stored in PC's SSD
Audio Devices (Specify what device you're using and its connection type - USB/HDMI/etc.)
Matrix Audio X-SABRE Pro, USB DAC
Description Of Issue
When deleting a track from an album from inside Roon, i.e., using "Edit->Delete track" the LAST track of the album will be displayed two times (see screenshot atached). Furthermore the track title and track number of the track before the last one is wrong (track "6-7 Mona" does NOT exist at all!).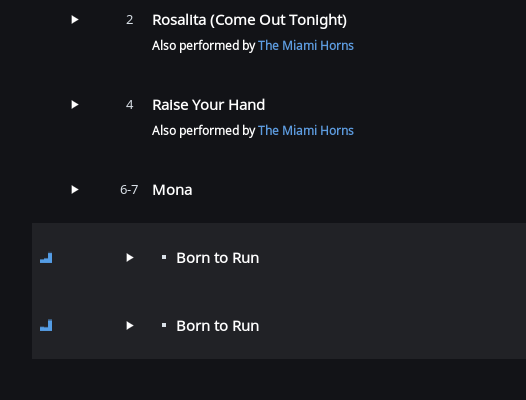 Because of the doubled last track this last track will also be played TWICE by Roon (i.e. seems to be doubled in the current playlist too).
Dear Devs: When will this be fixed???