I have recently added an EP of remixes of the Dirty Projectors - Cool Your Heart to my Roon library from TIDAL. There is some important information that is missing after the import.
The EP as it appears in TIDAL;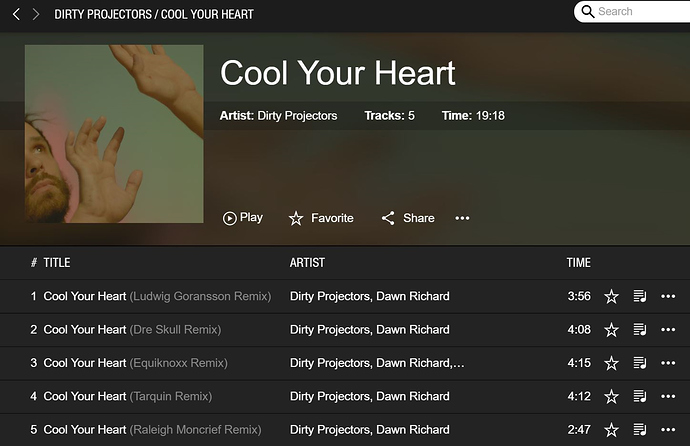 In Roon the additional remix information in the track title is lost so it is impossible to tell which version you are playing/adding to a playlist etc;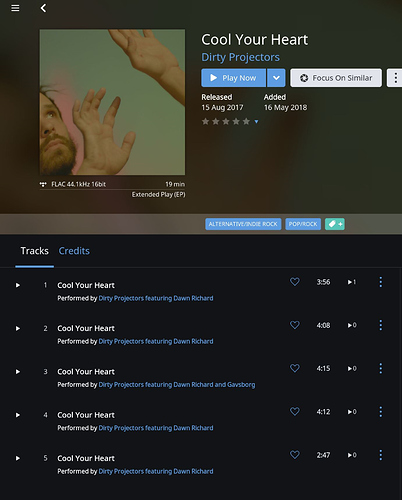 Is there a workaround or possible fix for this problem at all?