Roon Core Machine
PC
ASUS PN50 Mini PC with Ryzen 5 4500U, 6C/6T 2.3-4.0GHz, 6 GPU Cores
Corsair Vengeance 16GB (2x8GB) 2666MHz DDR4 SODIMM Memory
Samsung 970 EVO Plus 250GB M.2 NVMe SSD (3500/2300)
Samsung 870 EVO 250GB SSD Solid State Drive
Microsoft Windows 11 Pro 64-bit patched uptodate
Networking Gear & Setup Details
Hyperoptic Router
Connected to Netgear managed switch
Wired connection to both PC and NAS (on the same switch)
NAS is a QNAP TS-473a running QTS Hero patched uptodate
8GB Memory
4 disks in RAID 10 plus 2 M2 Solid State used for read and write acceleration
Connected Audio Devices
USB connection to Chord QuTest
Naim Amplifier
Number of Tracks in Library
2445 Albums
25469 Tracks
Description of Issue
I've recently upgraded my NAS. Migrated the music library from old to new. Unistalled Roon and removed everything then reinstalled building a new core on the files on my new NAS.
My problem is that tracks are duplicating on import.
In Roon storage I have specified the network share and then the folder containing the music collection: The directory path on the NAS is \xxxxx\Recordings\Music\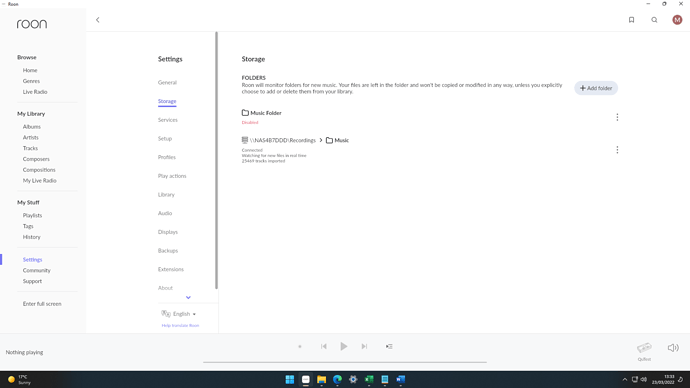 When the collection is imported the Albums page looks fine with no duplicates.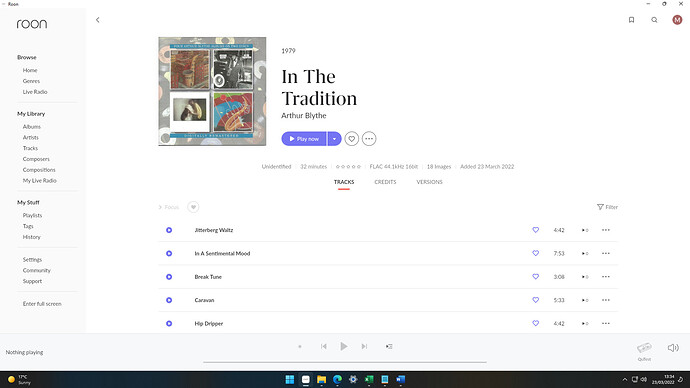 When you select an album though I have 2 versions.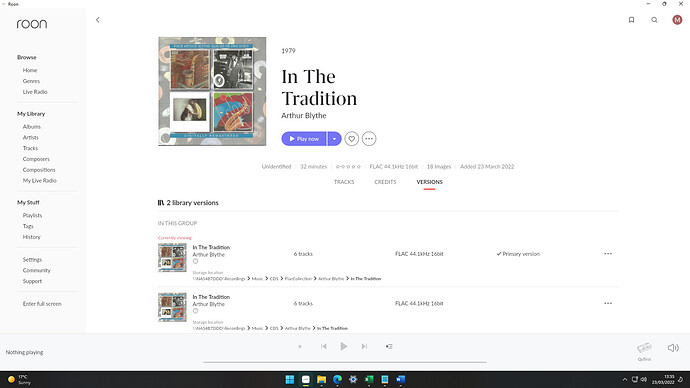 In this case the top one has the incorrect path to the album but the second is correct.
I get the same problem if I map a network drive in windows although I know the preferred setup is to use a Roon mapping.
The directory FlacCollection is the directory name I used to use old Qnap NAS. It no longer exists on any machine on my network. I've unistalled and reinstalled Roon many times and even searched and removed any reference to that directory left in registry (using regedit). On the uninstalls I've flagged the option to remove everything.
Any ideas on what I'm doing wrong?
Hope you can see the screen shots!