An Einaudi CD I have, Divenire, has its tracks listed as a performance.
I'm not a classical user and pretty much never use works and performances, and find really confusing any time I encounter it, but I appreciate its a feature that's useful to some although I'd really prefer the tracks to just be listed as regular tracks.
The thing I'm not so sure about is when you play the album, only a single entity - the whole performance - goes into the queue, so you can't see the track list or favourites or where you are in the album, yet you can skip forwards and backwards as tracks as normal.
Surely the performance and all its components should be visible in the queue, or am I doing something wrong? How would you omit certain tracks for example?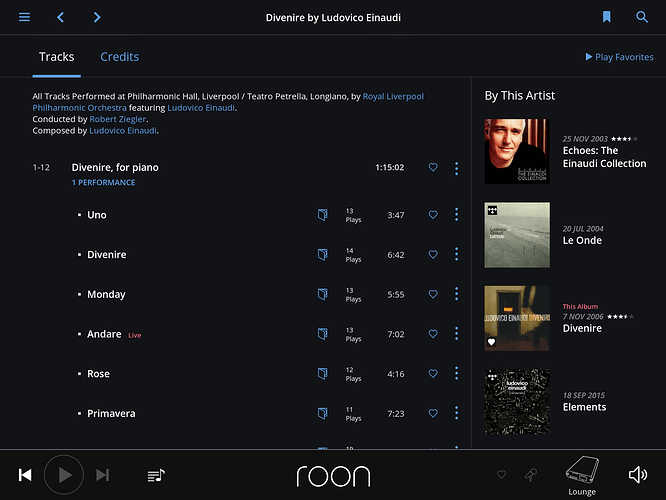 Divenire in Album view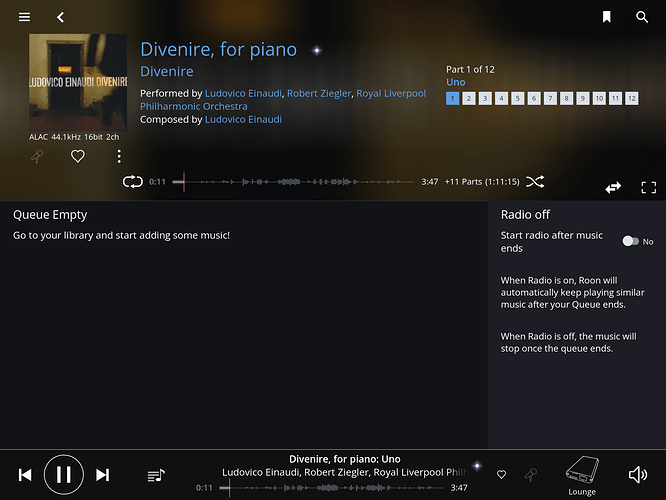 Playing track 1 - yet nothing in queue…
OK I see now there are boxes for the tracks right up top in the now playing and the first one's highlighted, but that's not ideal for how I use Roon