Hi @support,
I'm setting up roon - running core on my iMac and indexing iTunes library and NAS files.
when I set up my iPad or iPhone as a remote, it said I have two cores on my iMac - don't know how I did that, but I'm now wondering if this is why it is taking so long to index all my music. Also, when I connected my iPad it shows that it is indexing music - which seemed strange as I thought all this would be done by the core? is it because I'm actually running two cores?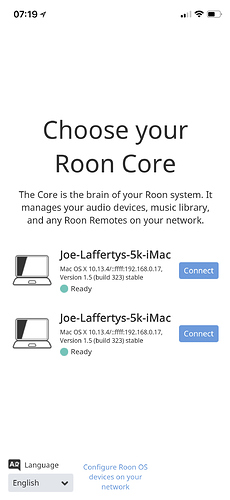 I've checked the forum but found no message on this issue.
can you help?
thanks,
Joe