I have named the NAS the same as the old one. Roon core is running on a dedicated windows 10 machine. I have reconnected this machine to the new NAS and it can browse the files without any problems from windows explorer.
The same is true for the machine(s) running the full Roon to control this core, they all can browse the NAS just fine.
When i try to connect Roon to the share i get a NotAvailable message and no files: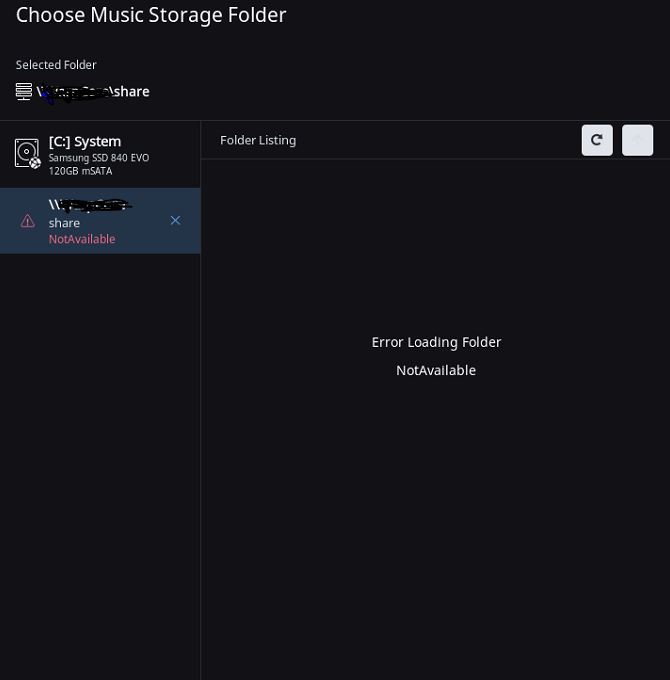 Any idea what i can do about it, because i tried all what is mentioned elsewhere on the forum?