Using v1.3, I created a new primary artist 'Led to Sea'.
I want to add an image, but when I select edit, the artist editor never appears and only the screenshot below is displayed.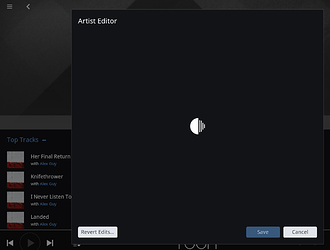 I can easily cancel away from the screen and carry on using the app, but this looks like a bug to me.
I have successfuly used the editor on existing artists, it is just a new one that I cannot edit.
regards
Nick