Roon Core Machine
Intel NUC Mini PC Kit NUC8i5BEH Core i5, Tall version
Networking Gear & Setup Details
Verizon Router CR1000A
NUC connected directly to Router
Connected Audio Devices
Window 10 PC
Chromecast Audio
Google Nest Audio
Google Chromecast Max Hub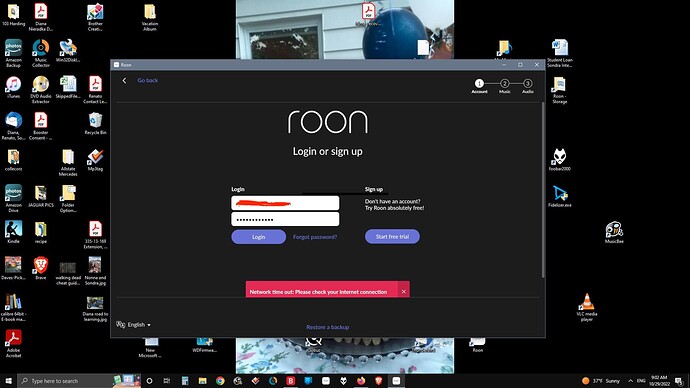 Number of Tracks in Library
50,000 Tracks
Description of Issue
One Day ago I was using Roon Arc when I lost connection with server. (Unable to connect message)
When I returned home shortly after I was unable to connect to roon all together.
I kept getting a message that Roon was offline.
I rebooted the NUC and my pc but still got same message.
Now I cannot log into Roon at all from any device.
I am able to see the NUC and files on it from my pc.
This happened to me in the beginning of November as well and Benjamin :BenCap resolved it for me.