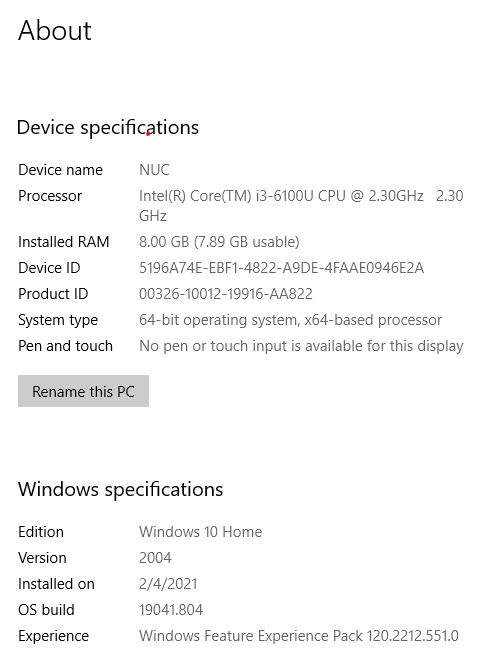 TEXT GOES HERE
TP link Decco Mesh system 3 nodes
Audio Devices (Specify what device you're using and its connection type - USB/HDMI/etc.)
Sonore UltraRendu feeding Ayre QB9 Twenty
System output ASIO to USB of Oppo 205
Controlled by iPhone 10, iPad Pro and iPad Air
Description Of Issue
Got a prompt yesterday on iPad air that an update was available. I had heard to update i devices before core. Attempts to access Roon through i devices showed message that I could not connect to Roon. I then went to try to access core on the NUC. It was not running, but the logo in the tray was there, already changed to the new white one. Clicking on it produced a momentary little circle suggesting I had made contact, but it did not load.
Went out to your website and downloaded a new install .exe. I reinstalled. No change. I then uninstalled and reinstalled. No change. I downloaded a new .exe from a link Rebeka sent. No change.
I have no idea what to do now.