Roon Core Machine
NuC i7 with Roon Rock last version
Networking Gear & Setup Details
NUC i7 connected via ethernetcable to router and sotm Neo 200 to DAC
and ! Second part via USB cable to ifi iusb 3.0 to Kii Speakers and Mytek Brooklyn.
Connected Audio Devices
Number of Tracks in Library
Description of Issue
The sotm via ethernet still works fine.
But there is no more connection to ifi iusb3 and Kii and Mytek since today. Even when I try to connect Mytek to the core directly it doesn't work, no matter on which USB input. Even my backup-usb stick is not known anymore.
I also use ARC and changed the settings for USB drivers to dissable and back to enable.
At Audio I see 6 connected devices, but none does work.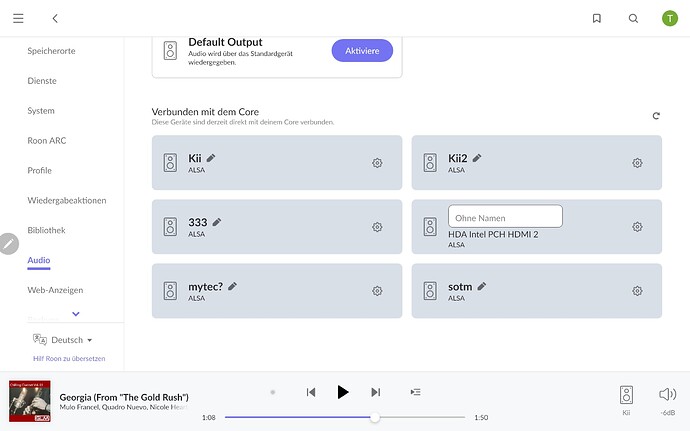 I can play with the Mytek Brookly connecting it with ARC on my Android, but not with my core anymore.
Sorry my English and my knowledge about computers are not better.
Wkr tom