Hallo! This isn't a support request, I just have a question. I had an idea, but I'm not sure it's supported so I figured I'd ask.
I'd like to turn my S6 Lite into an endpoint (The Rolling Cart of Audio Goodness). I have it on developer mode so it doesn't blank out, and it's on 100% power all the time, and I have a DAC and a USB HDD attached to it (for movies). The tab itself is mounted with a stand right to the cart.
The weirdness is that I started using my phone to send music through Roon to my tab. That's been working surprisingly well, but sometimes Roon crashes on the tab and it never used to do that when I used it normally.
So I'm wondering if this little project is even feasible or if that's just too weird a thing to try to do.
Is there anything I should be setting on my tab to make this work better? Has anyone else tried anything like this?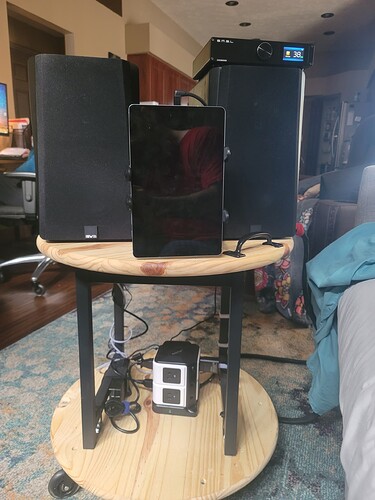 Thanks.