Thanks for reply @Philr
"I think this is what the JPlay admin is suggesting with Roonserver running on one PC and sending audio to Roon Bridge on a second PC which is also running JPlay. The second PC will use JPlay to send audio via USB to your DAC."
This is the part that I am struggling with. Roon Server is running on my customised Roon Optimized Core Kit machine(effectively a Roon Nucleus), and Jplay is running on the Windows PC. Do I actually need to download Roon Bridge software and then run it on the Windows PC (aka second PC) which is running JPlay to achieve the full benefit of Jplay? Because at the moment , as long as Roon is running on the second PC, I can select Jplay as my audio output and it does play music without Roon Bridge software running, so does that mean Jplay does not need Roon Bridge to be running because Roon is running on this PC (and effectively is a Roon Bridge?), or is it simply a case of having either/or of Roon or Roon Bridge running on the PC and the end result will be exactly the same?
Not sure if this helps any, but this is my signal path, where "DESKTOP-2DABAT9" is my Windows PC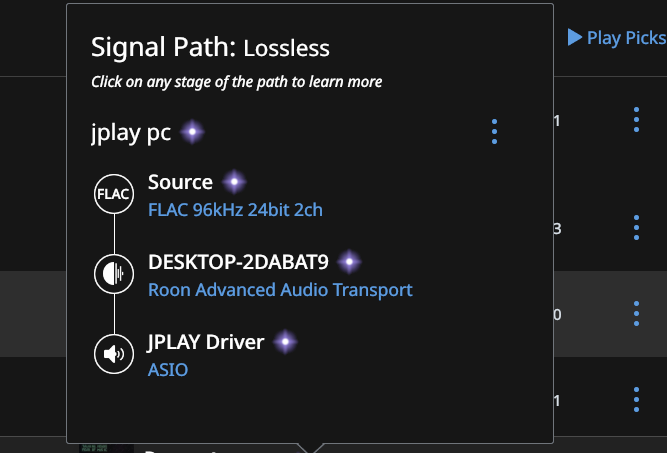 And this is my Zone Setting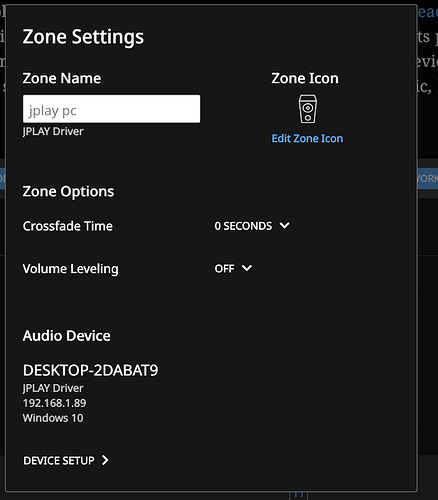 Sorry for labouring the point, but I obviously have a mental block here!