I refer to Roon Remote on iPad (Air 3, 10,2")
For me the font is too small on iPad. It is hard to read and there is no need for that, because there is plenty white (black) space. Let me give an example: Look at the screenshot of the "identify album" screen: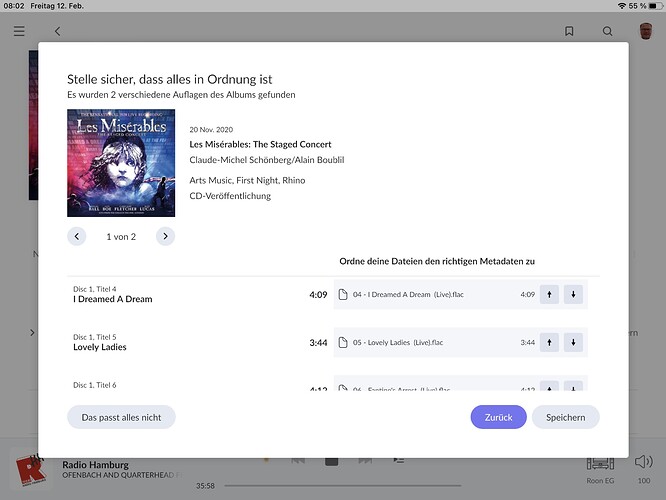 There are just two lines displaying tracks and a very small area, where I can scroll. And I have to scroll a lot, because I must verify all tracks and find the correct album.
This is a step backwards compared to v1.7.
Please improve the user interface for usability and not for design. Thank you in advance.