Core Machine
Intel NUC i7, Roon ROCK, 16GB ram
Network Details
Ethernet / Netgear router and switch
Audio Devices
Raspberry Pi 4, RoPieee, USB to DAC
Description of Issue
I have several albums in my library (downloaded) and have connected Roon to Qobuz.
When I open an album from my Library, I can click "VERSIONS" and see all alternative versions of the album on Qobuz. When I navigate to one of those alternative versions, however, Roon loses my downloaded version. I can click "VERSIONS" a second time (when viewing the version on Qobuz) and it does not show the copy in my library as an alternative version.
It appears as though Roon is able to identify the album version correctly when viewing the album in the library, but when viewing the same album on Qobuz, it's unable to link it back to my library copy even though nothing has changed. The link only works in one direction.
I will show this album as an example, but this is issue is present with many albums in my library.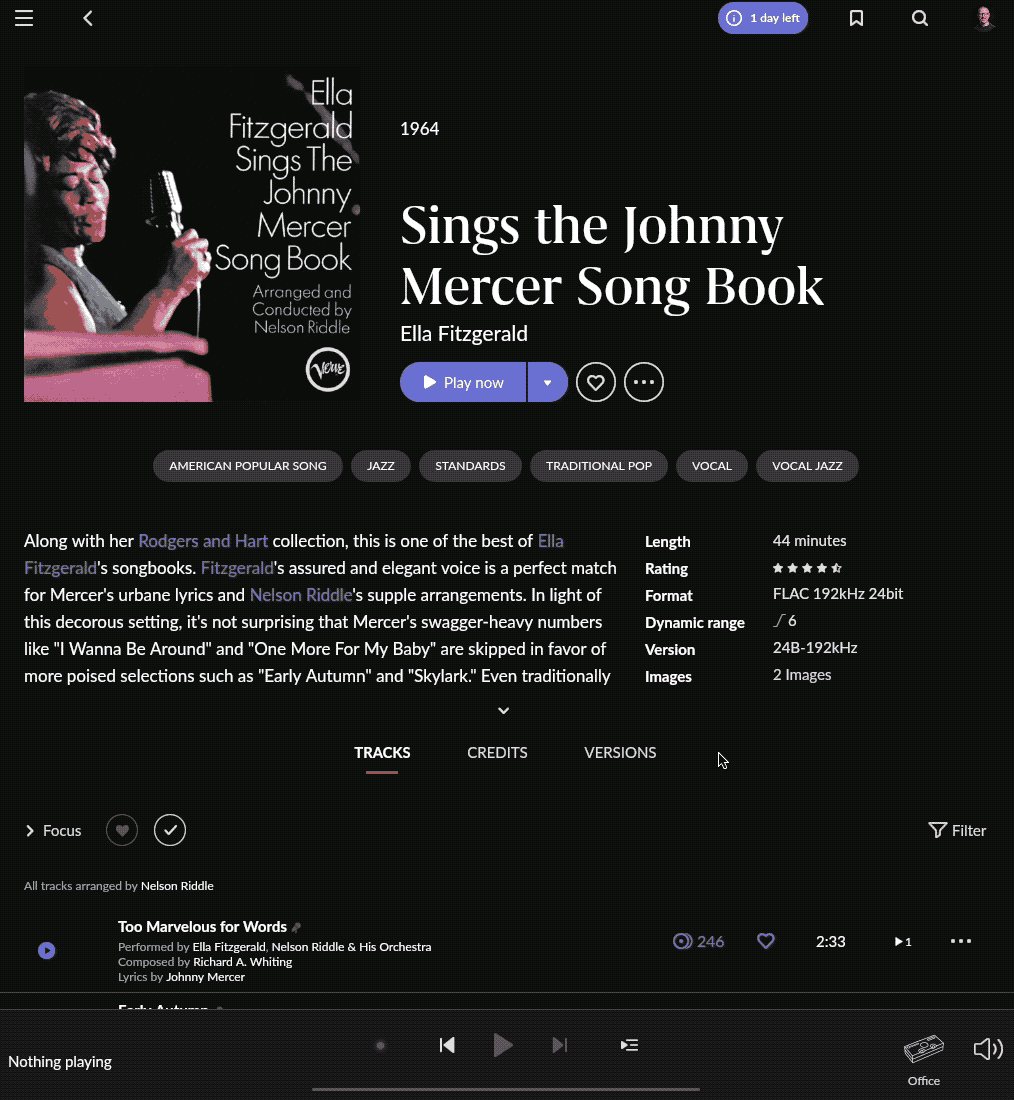 This issue also manifests itself in search results. When I search for the album, it will appear in the results, but the album artwork will not have the library icon, only the Qobuz icon. I'm only able to find the library version by going to the library tab and filtering for it.
On several albums with this issue I have tried clicking "Identify Album" to see if a better alternative version was available, but the best (and correct) version is already selected.