Roon Core Machine
Intel(R) Core™ i5-9400 CPU @ 2.90GHz. Ubuntu server. Build 935.
Connected Audio Devices
THX Onyx DAC/Amp
Description of Issue
The device has an internal amplifier so it is configured to use "Device volume". The volume limit is set to max 20: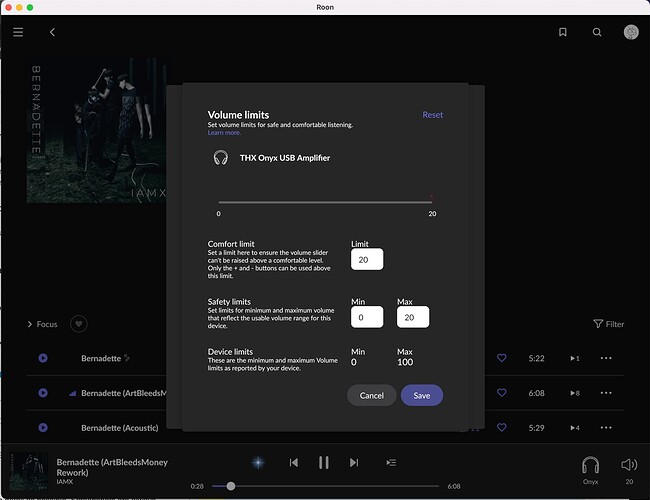 If the device is reconnected it will output the max volume of the device regardless of the limit that is set. The volume slide bar shows 20 as max but it is set to 100. The +/- changes the volume in a range over the max (20), but clicking the slider itself sets it to 20.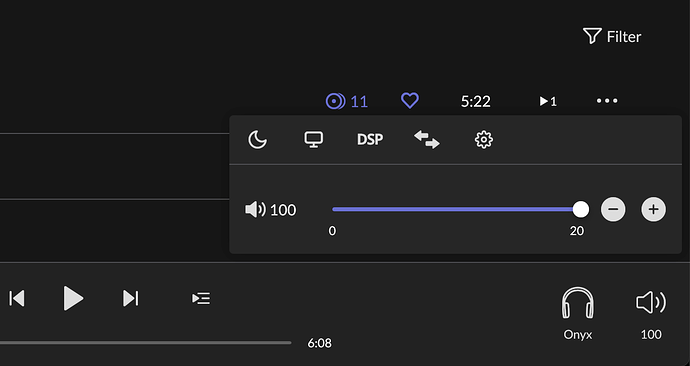 I expect portable devices like these to get replugged quite often and this issue risks damaging sensitive headphones. This problem has persisted across software updates (still an issue in build 935, macOS).