Hey Roon! I'm sure I'm doing something boneheaded but can't figure it out. My music is organized on a Synology NAS attached to a Mac. When I originally installed Roon life was good… and then an update happened and now I can't connect. Understand that AFP is not the preferred transport. I do use my NAS as a target for Time Machine which uses AFP.
When I go into Roon > Settings > Storage and try to select the volume, I get the following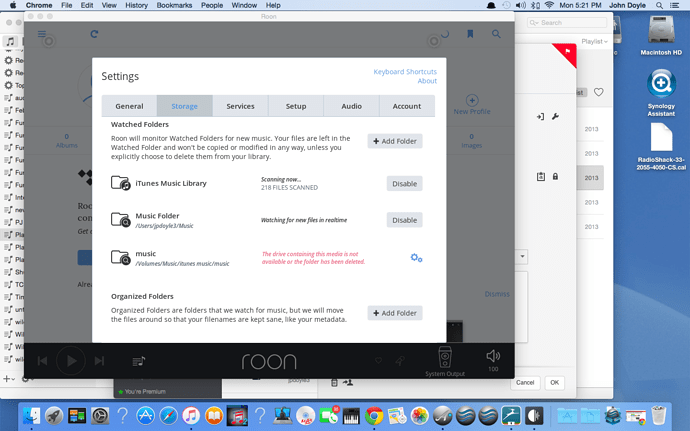 I have gone into Finder and cmd -K to Select Server and used smb to connect to my synology, I get the same result…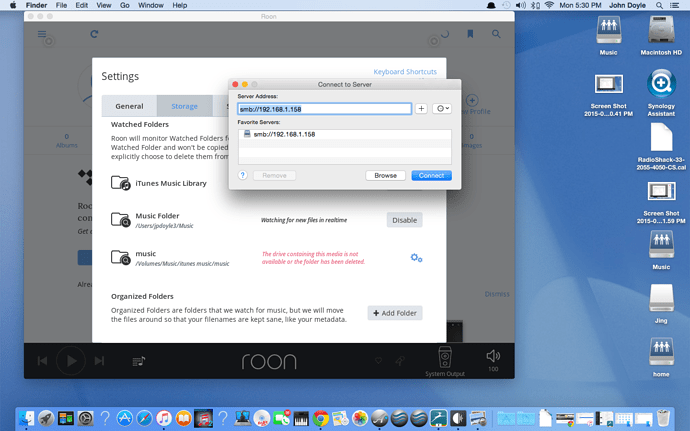 What specifically do I need to either within Synology to turn off AFP for Roon? If I do that, will it allow Time Machine connectivity? Is there something else I need do within my Mac?
Thanks much, John