Hello…,
So far I did not use DSD format playback because I almost only have PCM files. But due to curiosity, I have downloaded a DSD file and want to play it in DSD-conversion. Unfortunately I don't succeed. It is always played in PCM. Furthermore, I am curious about how a PCM recording sounds that I also play in DSD conversion, but I also cannot manage that. I tried a few things but if the output is DSD then the red progress bar in ROON playback stops (though not paused) and there is no sound and as soon as the output is PCM again the progress bar moves and there is also sound. It is clear that I'm choosing the wrong settings, but I don't know which are the correct ones.
Core machine:
sonicTransporter i7 server, OS Linux, with Roon Core and HQPlayer Embedded (both newest update) installed
Streaming device:
La Rosita Gamma HD HQ Player NAA Output - This output utilizes streams from Signalyst's HQ Player running on your computer. Digital signal processing is performed by HQ Player and then asynchronously streamed to the Network Audio Adapter (NAA) output. This output supports true gapless playback of PCM, DSD/DoP, and native DSD, Dac supports the following DSD sample rates up to: DSD64, DSD128, DSD256, DSD512 (quoted from La Rosita, France)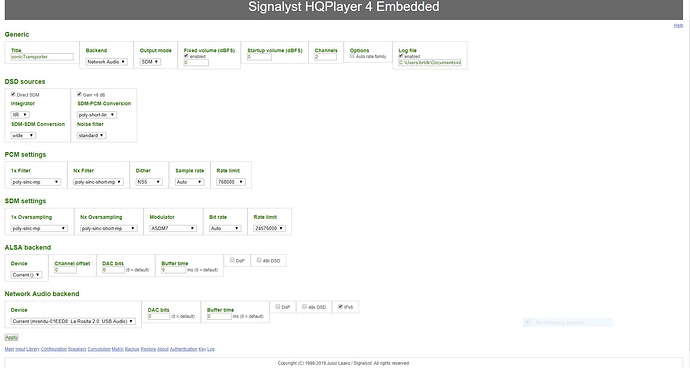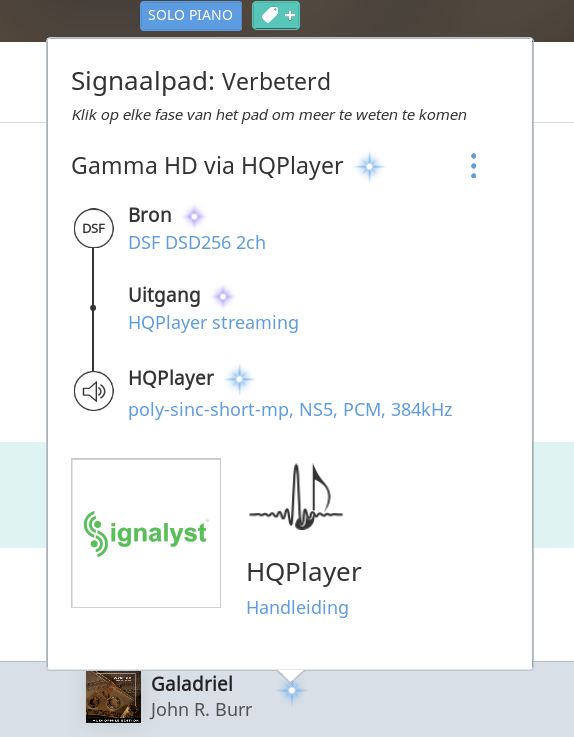 Although I opted for output DSM in the HQPlayerd configuration screen, it can be seen in Roon that this DSD file is being outputted in PCM.
I clearly need help to find the right settings. So far I have been helped fantastically by the community and again I hope that I can play in DSD soon without any problems but with understanding how.
Thanks in advance for the help offered, Bert