Can someone explain what's needed to make the core/library re-read embedded metadata?
I modified a couple of things.
If I do replace small cover art by high res ones, a re-scan album or even a library rescan does the trick.
But If I have an album where embedded pics are all right and I only corrected the embedded genres only I found no way to make roon update.
Re-scanning that single album fails aswell as starting a complete library rescan.
Looking at file level, both on roon and fileexplorer shows the misery.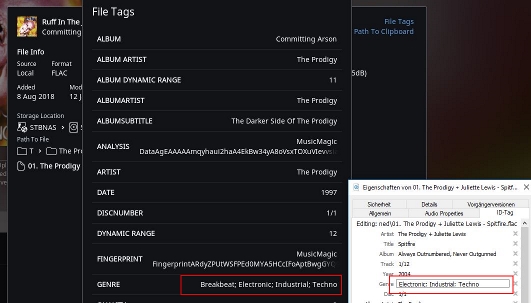 My import setting are 'genre prefer file' but re-scan seems consider to note take that into account?
Help appreciated