I am playing around a bit here with Roon on a MacBook but I found this strange behaviour:
Playing one track on AudioQuest DragonFly
Playing another track on the internal speakers
This works fine, but when one track (either zone) is finished the other one goes silent but is still playing.
Start a new track on the first device and the silent track will be audible again.
OK, this is actually not consistent! Sometimes the playing track starts to be heard in the zone where I stopped playing. Perhaps my setup is not meant to be used but then I think I shouldn't be able to set it up at all.
Another remark is that the user interface to handle the zones is quite unintuitive.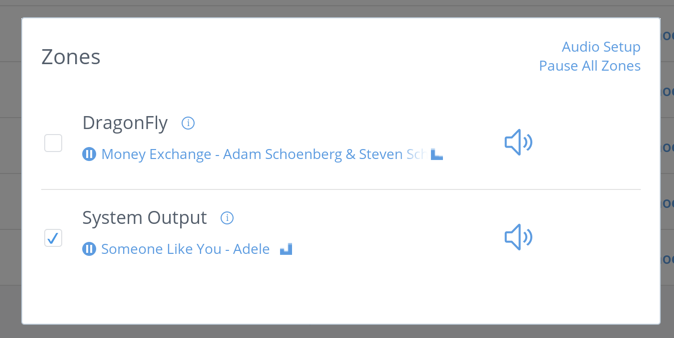 A check box should mean "Select this one, leave all other options as they were". The check boxes here work like a "radio button", i.e. exclusively select one of these. If the purpose of this dialog is only to select the zone you want to control, why not just have a popup menu when you click the speaker symbol? Much quicker and more intuitive.