database in Foobar with all metadata and pictures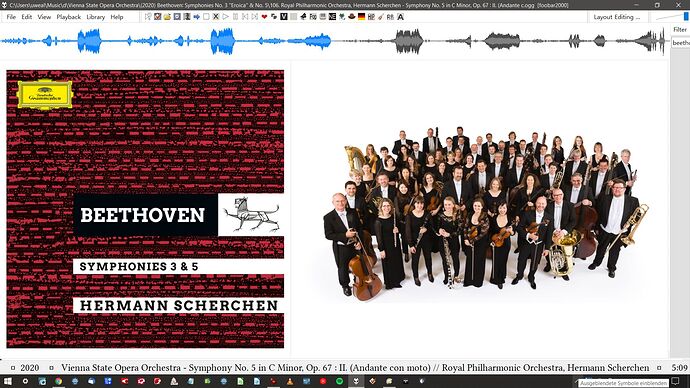 and now the crown handmade in Roon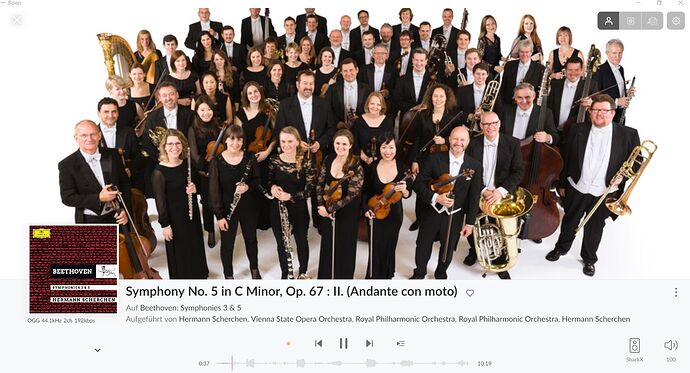 not able for 50.000 Tracks!
Update: I could be wrong, but my guess with the many reported crashes could be any folder.jpg or folder.png. Please test independently and report back.
I have no idea what is happening with your setup and system, but I have 1,425 files that are named folder.jpg or folder.png in my local storage, and Roon is using them without problems.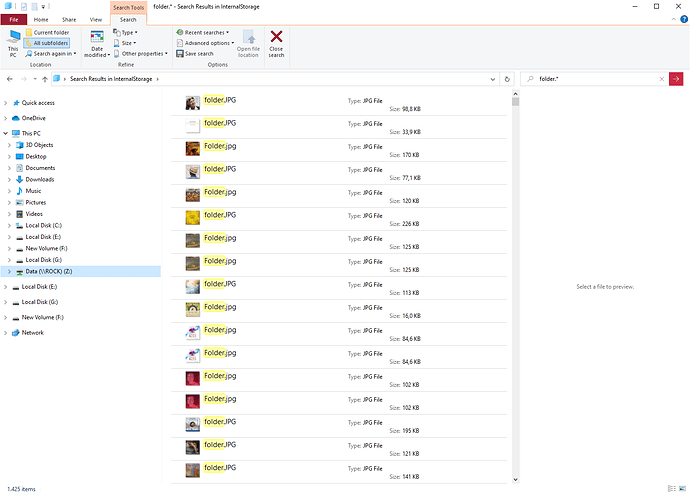 Same here I have 500 or so of them and no issues. Could it be some weird permission issue?
thanks for the answers, i also managed to read in everything up to a database size of around 5000 titles. After that everything slowed down until it stopped, crashed and wouldn't load after a few more tries. I hoped with this observation to have many current problems in a quick solution.
I'm going to move your thread into the main Support category, because I feel that the root cause of your issue is not metadata-related. In the Support category, it will be seen and responded to by a member of the Support team, rather than someone who is focused primarily on metadata issues.
Thanks Geoff_Coupé
I just flipped the switch to another paid year of Roon. I like it when the staff takes care of problems. Of course, not every solution falls from the sky immediately, but Roon will certainly bring me much more joy than any other program, in addition to all the problems.
Frustration and fascination are so close together
Stay committed, even when the problems pile up.
Just to confirm:
Roon is crashing at startup
Removing folder.jpg from your watched folders is allowing Roon to start up without any issues
Is that correct?
Also, can you confirm how many tracks in total you have?
Hi Dylan Caudill,
yes after removing the folder.jpg from all folders my database repairs itself and even if I make a folder Roon_old and reinstall Roon I can read again error free without images. If I add them later, everything gets stuck again slowly. The first 5000 go again very fast, then everything becomes slow, crashes and comes after some crashes no more to the start. Observed this is also with MP3 and always only when I export additional images to the folders.
I have a very large database on my old Acer, which I will not hear until the end of my life, there I do not make such experiments, but my about 64,350 favorites on a new XMG are very good for quick testing.
The new machine is really fast and without folder.jpg the database is created in about 2 hours. AMD Ryzen 7 4800H with Radeon Graphics 2.90 GHz with Windows 10 Pro build 19043.1165.
I use your advice to turn off IPv6 and get along well with my IPS DNS (Telekom). There come yes already good tips, what would still be optimized.
In the music tracks, all artist and album images are embedded via MP3Tag and visible in Foobar2000 and other programs.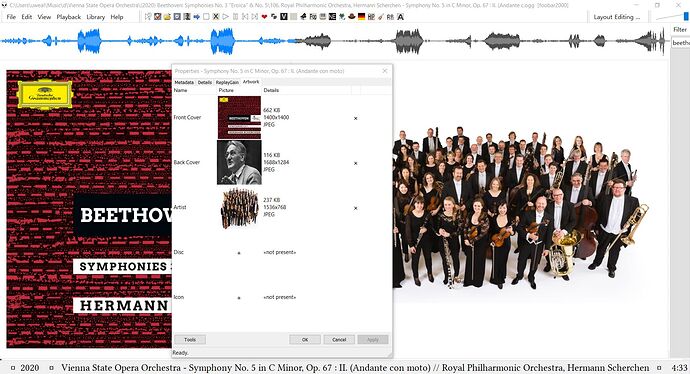 Roon recognizes only very few, although with Vorbis comment a metadata container of the Xiph.Org Foundation in the ID3 tag standard as also with FLAC is used.
So that I can see the pictures also in Roon, I tried to export all as folder.jpg and few as folder.png with MP3Tag. In total about 100.000 pictures. I have not managed more than 5000 before any crash.
I had so hoped that it can be replicated several times on other machines and customers, because then quite a few problems would be gone there too.
Thanks for the details, @Uwe_Albrecht. Can you reproduce the crash once more and then use the directions found here and send us over a set of logs using a shared Dropbox link (or any other file sharing service)? Thanks!
Hi Dylan Caudill,
My zip is ready 11,3 MB please more hints see mail to you
The problem occurred again as described and now I remove once again all images to see if that helps again.
Thanks Uwe
as expected Roon starts without folder.jpg now again and scans the music
This time it takes longer to identify the last 20141 titles in the automatic repair mode.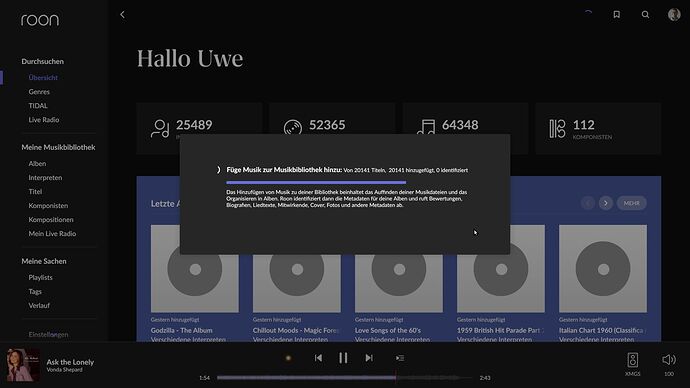 The automatic restart would be easier for me, because in less than 2 hours there are over 60,000 titles in the database. Unfortunately the embedded images are not read in and as folder.jpg make the database slow, then broken and finally Roon does not start at all.
If it was just one particular image, Roon should always get problems at the same point. The behavior is observed here in such a way that occasionally after 700 titles it stops. The retry then gets to 16,000 and dies. The third attempt dies after 5,000 titles. So it is more than one problematic image.
The programmed way of handling images is not running stable yet. Technical specifications and limits of image handling should be defined (size, format…).
Image sizes range from thumbnails 160x160 and really nice big images.
Thanks Dylan Caudill you can find my PN answer now Uwe
Disable your NVIDIA GeForce RTX 2060 Refresh 6 GB GDDR6 and work only with AMD Radeon ™ Graphics
AMD Ryzen 7 4800H with NVIDIA GeForce RTX 2060 are causing Roon problems. I want to see if I can find drivers that work.
Driver 471.68 (August 2021) now works
Update:
In addition, two images folder.png caused crashes. I re-searched them on the internet, loaded them, embedded them and put them in the folder as a new folder.png.
It would be nice if there is a hint in the forum how to find these crash images faster. The program could just skip images that can't be processed even without crashing.
This topic was automatically closed 36 hours after the last reply. New replies are no longer allowed.