Hard to know where to post this and I have mentioned it on another thread but I'm finding this quite troublesome.
I have set my Roon display to "light" but when I go to look up a review or an artist bio I get what I find headache inducing white on black.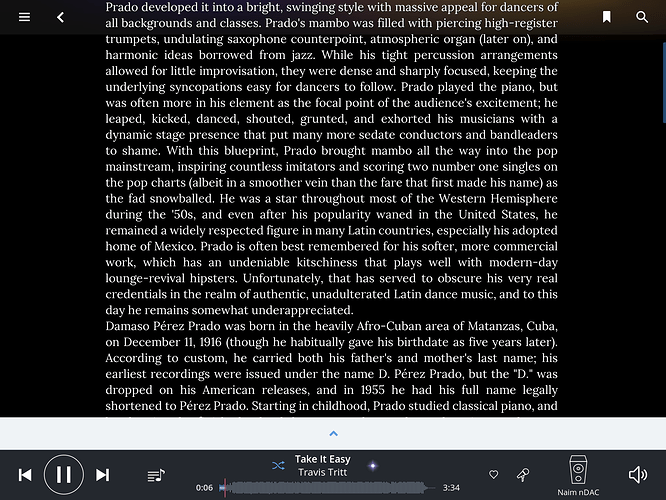 Can this be changed please, it seems a bit pointless having a light display and then having this white on black print.
The Alison Kraus album being linked with Leadbelly I can manage, this leaves an imprint on my eyes like ghosting on an computer screen.
SJB