@support My Windows app crashes when Skúli Sverrisson's profile is clicked.
When I search for Skúli Sverrisson via Qobuz and call up his profile, it works without any problems. But if I click on the profile for an album, the app (Windows 10 client) freezes immediately and is 100% reproducible. The iPad's iOS app works flawlessly.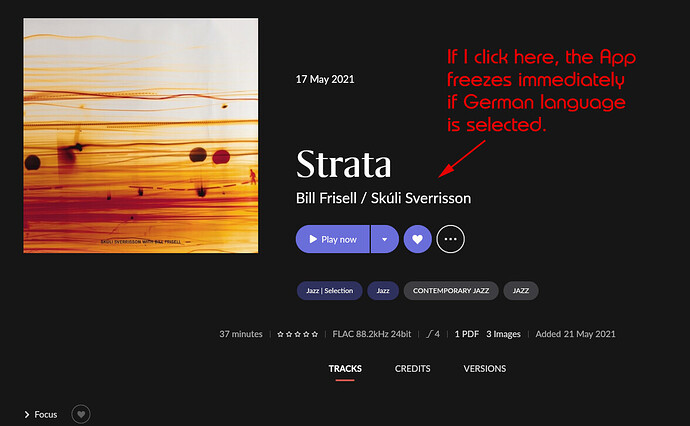 But: The app (win 10) freezes when I have selected my native language (German). If the language (English) is selected, it will work properly. And it apparently only concerns Skúli Sverrisson. Of course, I didn't click on the profile of all the artists, but about 100 of my 1388 artists. I also clicked on the profile of other artists with special characters in their names (e.g. Ólafur Arnalds or Víkingur Ólafsson), it works fine here.
I ask for a solution to the problem.