Innous Zenith Mk3 (1.7 Build 505)
Netgear Nighthawk RAX80 - Ethernet to Zenith Mk3 Core
Dell XPS 15 7590 and Chord Hugo 2
My Roon remote on this Windows PC works fine to connect my Core, choose, and play music, but it does not show up as an output device in the "Audio" setup page, and no connected devices (e.g., Chord Hugo 2 via USB) show up in the settings either.
Here are screenshots of the "About" and "Audio" pages: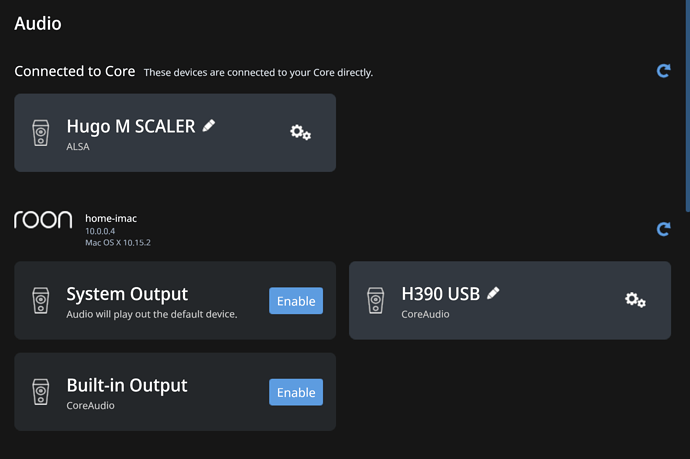 As you can see, it only shows my iMac as a remote. Everything else underneath is an endpoint wireless device (Airplay or Sonos).