Content you're reporting an issue with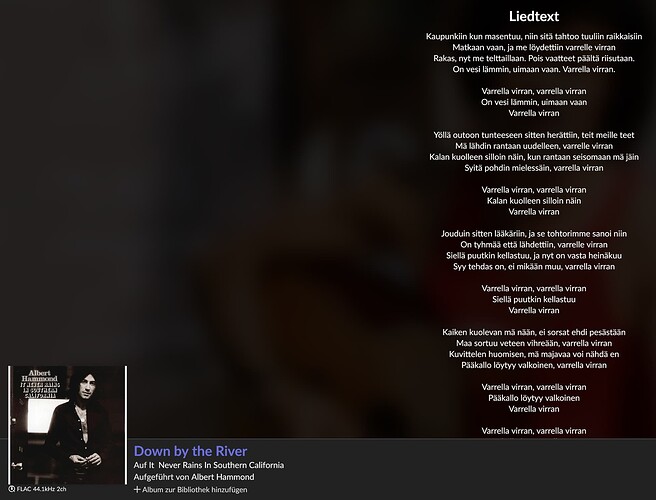 The song is "Down by the River" from Albert Hammonds "It never runs in Southern California" album.
Whatever this lyrics are, they are not even in english.
Have you made any edits to this content in Roon?
Is the album identified in Roon?
It is identified by roon
Is this content from local files, TIDAL, or Qobuz?
It was run from Qobuz and Tidal. Both showed the wrong lyrics.
Screenshot of import settings
No import. Run through Qobuz directly
Description of the issue
Simple as that: This lyrics has nothing to do with the song. Wrong link or to a very strange language verion.