I've probably read every single thread and tried every suggestion made there without positive results. Using Tidal within Roon with a Roon Rock as the source to play Tidal MQA simply will not play anywhere near reliably ("loading too slowly, connection or networking problem") and yet it WILL play just fine using Tidal alone on the same devices. More details:
Rock is an Intel NUC7i7BNH, 256 GB SSD and 8 GB RAM with my library stored on a 2 TB internal disc.
Rock has a wired connection directly to my router.
Config 1 is to a PSAudio Direct Stream DAC, also via a wired connection directly to my router. Signal path here: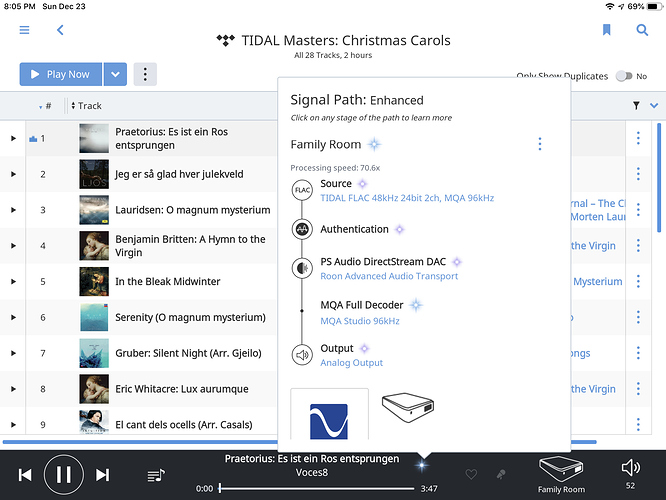 Config 2 via a Roon endpoint playing via the Roon: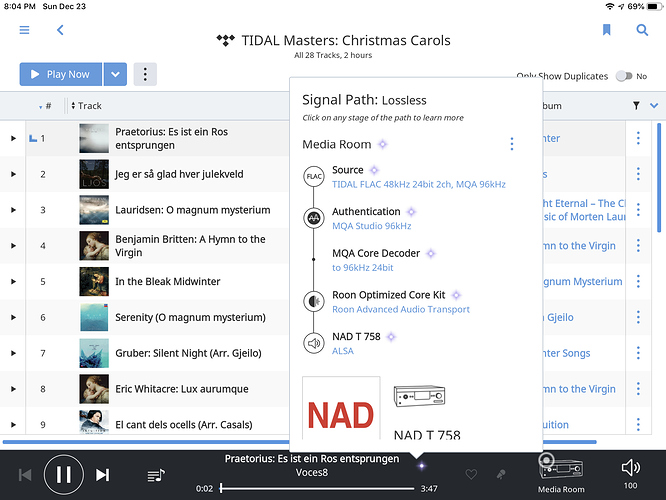 Playing Tidal directly (using Mconnect) to the PSAudio DAC is perfect. Similarly, playing MQA files Tidal on the Windows PC (WinPC in the picture) is perfect.
It simply does not play MQA files. I've tried changing the buffer size (everything from 0ms to 500ms) to no effect. DNS server is google (1.1.1.1), I've also tried 8.8.8.8. Neither had any effect. I've tried making the PSAudio DAC a renderer only.
Nothing I've done has yielded any positive benefit.
Appreciate any tips.