Hi,
One of my zone icons is no longer visible in "light" mode
Any ideas @support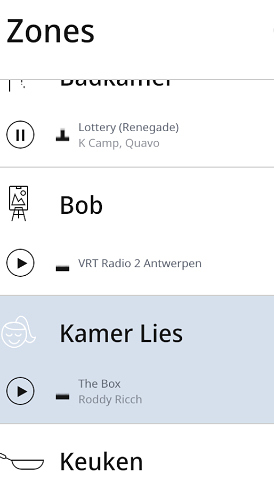 Try changing it to a different icon then back again?
tried that


also changed from light to dark mode and back again…
Confirmed for Roon 1.7 (Build 536); Windows x64 and Android; Light Theme:

Hi @stevev1,
I'm passing this along to the team. Just to verify — Did this start happening only after Build 536?
Yup the icon was fine before the latest update
Thanks
Thanks, @stevev1 — We've reproduced and have a ticket in for this with our development team.
This topic was automatically closed 365 days after the last reply. New replies are no longer allowed.