My harddisk recently died, so I had to recopy all my songs to a new harddisk.
Now I have two problems.
the Analyzer is not working properly. After leaving it overnight (8 hours), this is what I see: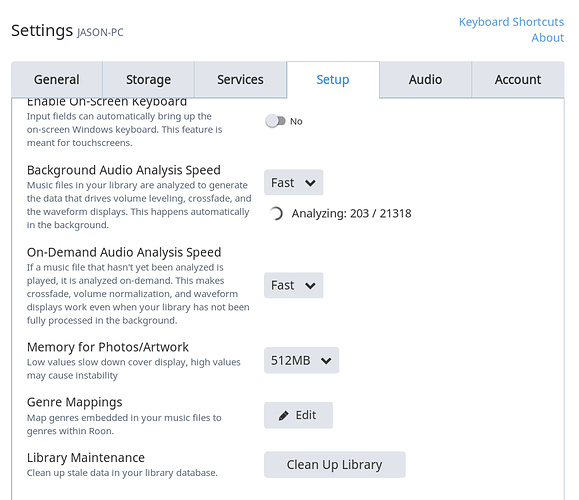 the identifier is even worse. I've already reinstalled Roon once, selecting a new core and all, and this is what I see: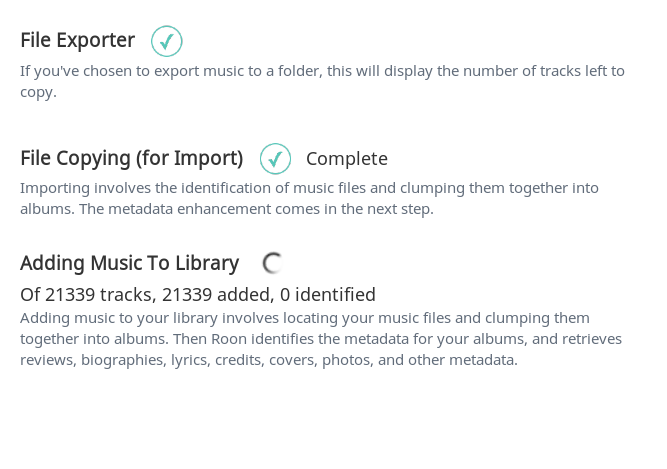 What should I do? It's really annoying to see a constant spinner, and all the info about my tracks are all gone now.