My library combines local albums and albums from Tidal. I have noticed that on artists' Discography screen, not all albums that are already part of the library are recognized as such. This is, these albums are being shown on the Discography page as if they had NOT been added to the library.
I'll give an example with albums from Tidal:
I yesterday added to my library two albums by Gunar Letzbor's Ars Antiqua Austria. On both albums on the right, Ars Antiqua Austria is credited as main artist, and Gunar Letzbor as conductor:

Now, looking at Gunar Letzbor's Discography, these two album do appear on the 'Appearances' section, but are not marked or recognized as being part of my library: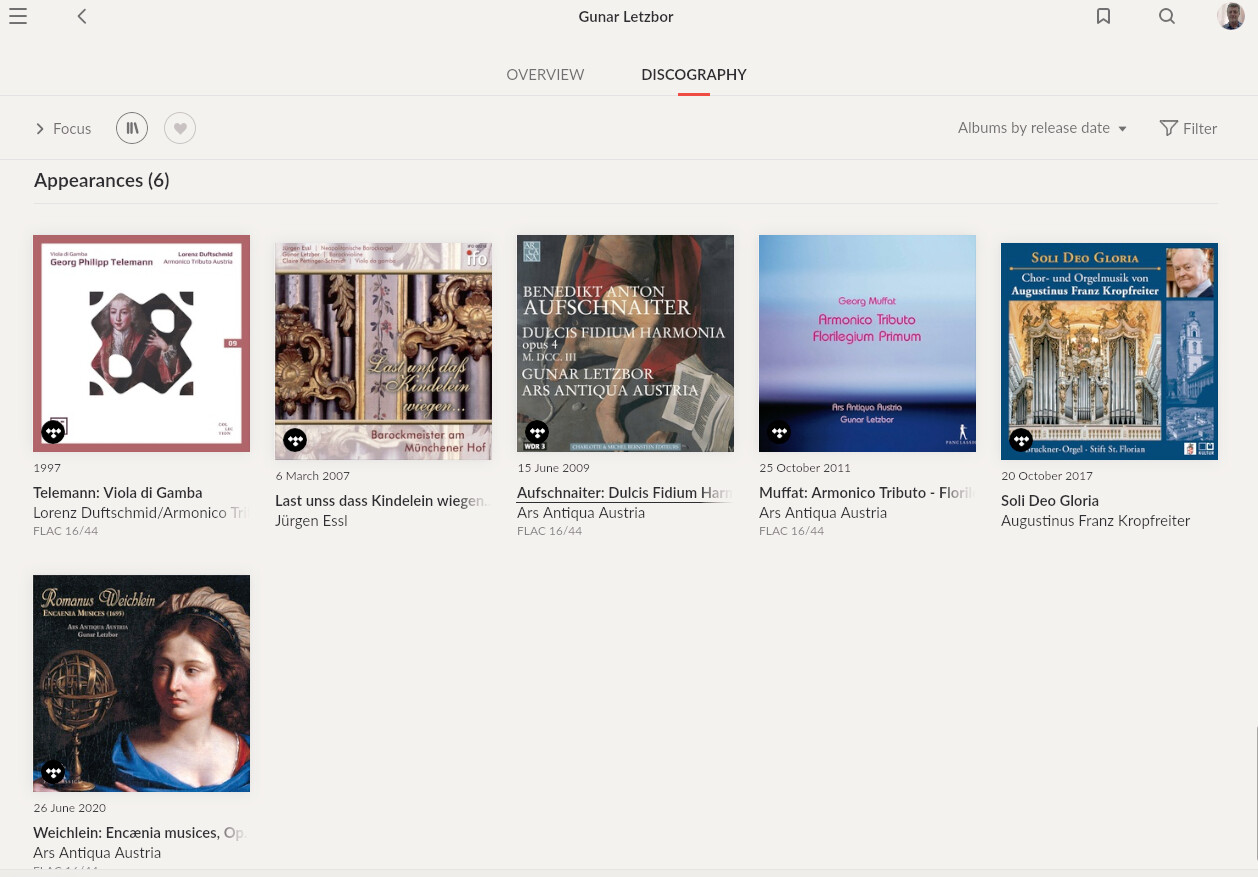 Clicking on one of those albums opens its corresponding album page, and again it appears that Roon doesn't recognize the album as being part of the library.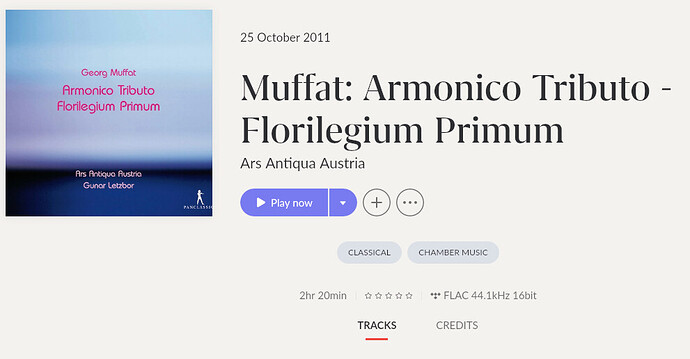 To see the album as part of my library, I have to go to the Home page and click on it from there (Recently Added):