Roon Core Machine
Networking Gear & Setup Details
Connected Audio Devices
Number of Tracks in Library
Description of Issue
I will try to explain. Open to anyone with a suggestion.
First, looking at the three items below, there are three (3) copies of Symphony No.1.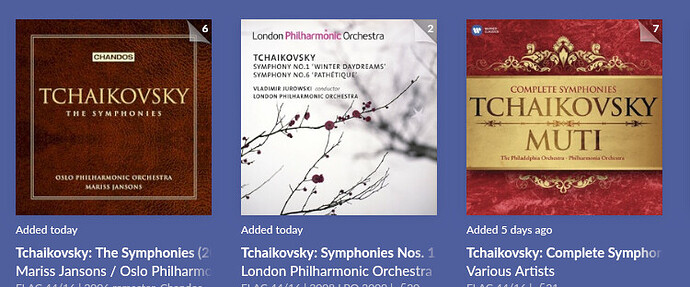 If I open the leftmost, the Oslo Philharmonic, I see that there are two (2) copies in my library.

Selecting the library symbol results in showing the other two versions but not the one I started from!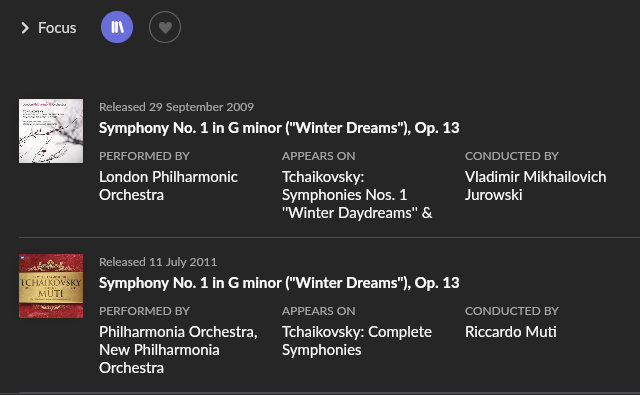 Regardless of the recording I start with the Oslo Philharmonic is not counted and does not show up as being in my library.
Anyone with any ideas where I should start to look?
PS: I have even more versions that are missing.