While I was answering another question in the forum, I came up with one of my own:
I have four recordings of Brandenburg Concerto No. 3 in G major BWV 1048 in my library, yet the Composition browser lists only three:
The one that is missing is the recording on Undercurrents: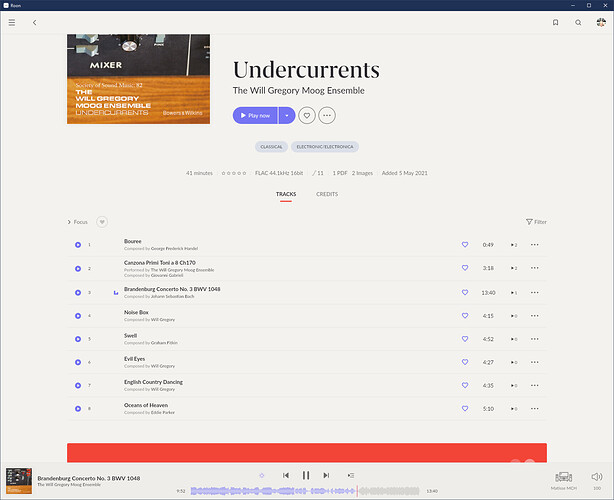 I suspect that this is because the other three recordings are classified as a Work with three Parts (i.e. there are three tracks in the Work), whereas this missing recording is a single track.
What's the best way to get Roon to recognise this single track as a recording of BWV 1048?
If push comes to shove, since I have this album in my local music library, I suppose I could tack on two extra tracks of 1 second silence after the existing track and use a metadata editor to assign Work and Part numbers, but is there a simpler way?