First off, I'd like to say that I'm an avid user of the Valence Art Director and have uploaded a fair number of artist photo's in the past few months.
But now and then I encounter a somewhat strange phenomenon.
The use case is as follows:
On an Artist page where the circular avatar picture space shows no image, normally a link "Add a photo" is shown underneath, but for some artists no such link is shown! Here is (a part of) the artist page belonging to the countertenor Vasily Khoroshev.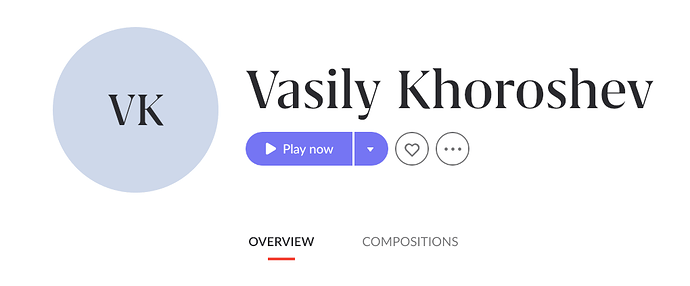 So it seems I can't add a new photo in this case.
Trying to outsmart the system and search for this particular artist in the Valence Art Director page directly does not pay off:



(Do I perhaps have to learn Cyrillic to get a better chance in this particular case?)
I will update this topic when I find more examples because there have been more in the recent past!