Roon Core Machine
NUC8i7BEH with (16GB RAM, Samsung 970 EVO Plus 250GB M.2 SSD) running ROCK
Synology DS415+ NAS populated with 4x6TB WD Red drives
Sonore ultraRendu (with Small Green Computer 7v LPS)
Matrix X-SPDIF 2 USB=to-I2S converter (with Uptone UltraCap LPS-1.2 LPS)
PS Audio DirectStream DAC
NAIM 152 XS preamp
NAIM NAP 250-2 power amp
Wilson Duette speakers
Roon Version 1.8 (build 831)
I've just noticed that my iPad is not displaying album versions. Here's a screenshot: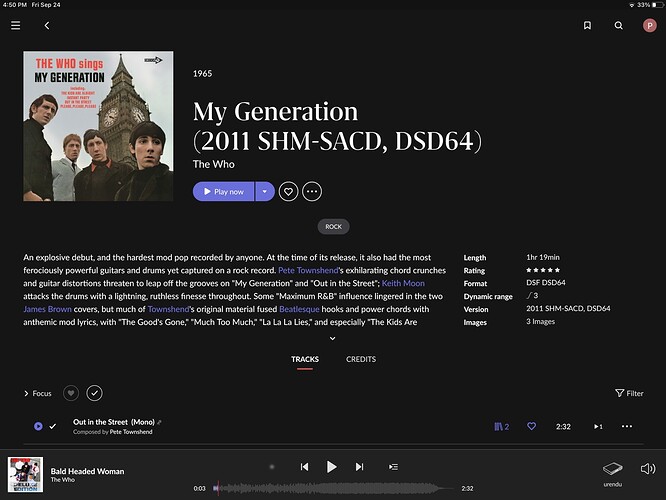 My iMac is showing album versions: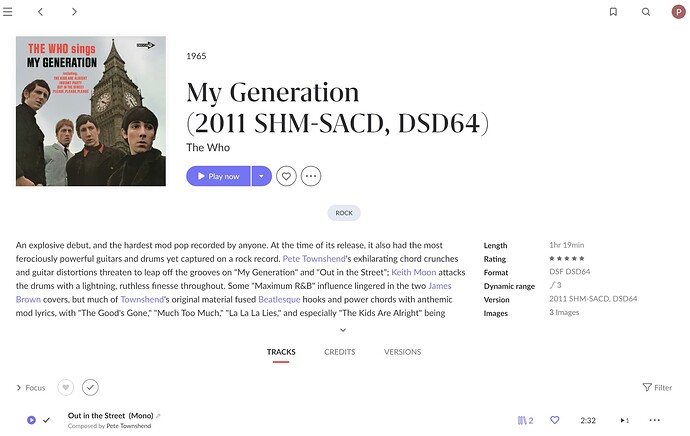 Here's a screenshot showing my current Roon version for my iPad: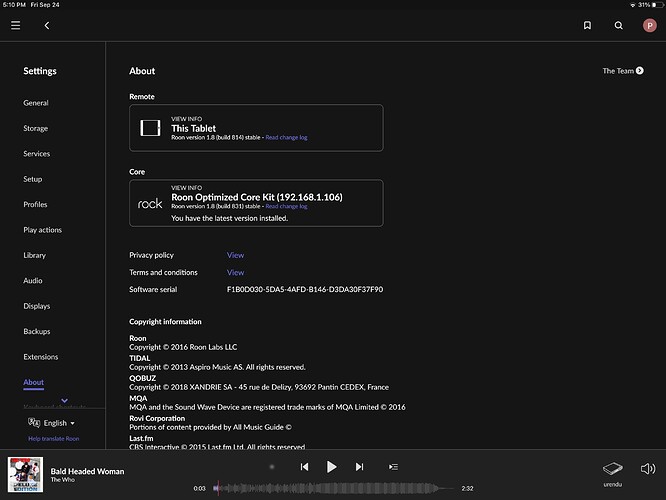 I'm wondering what's going on. This behavior might have started when I updated to Core version 1.8 (build 834).
Is there a more recent Roon Remote version for iPad than 1.8 (build 814)?