Core Machine (Operating system/System info/Roon build number)
Windows 10/Desktop/ Roon 521
Network Details (Including networking gear model/manufacturer and if on WiFi/Ethernet)
Ethernet Netgear for Desktop, Wifi on the same network for Android
Audio Devices (Specify what device you're using and its connection type - USB/HDMI/etc.)
Description Of Issue
My LG V30+ (Android v7.1.2) cannot function as a remote after the most recent update. It can function as an endpoint and i can play music through it so i doubt it's a networking issue. The phone keeps failing the connection to the core.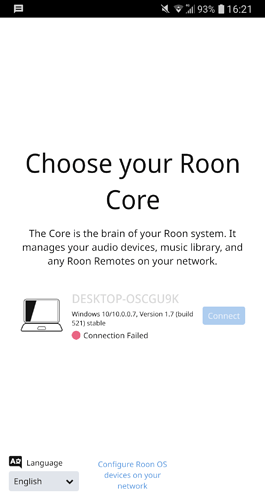 I tried using a different android phone and had the same result.