Core Machine (Operating system/System info/Roon build number)
MacOS Mojave (10.14.5) on Mac Pro Late 2013
Roon 1.7 build 610
Network Details (Including networking gear model/manufacturer and if on WiFi/Ethernet)
router: Fritz!Box 7530, core ethernet connected,
bridges rpi4/ropieee/wifi, allo digione/ropiee/wifi, oppo UDP-203/wifi
roon 1.7 build 571
Audio Devices (Specify what device you're using and its connection type - USB/HDMI/etc.)
rpi4 connected via USB, allo digione coax
Description Of Issue
On the Jacques Morelenbaum Artist Page.
Asking to "Play now".
Always getting these queues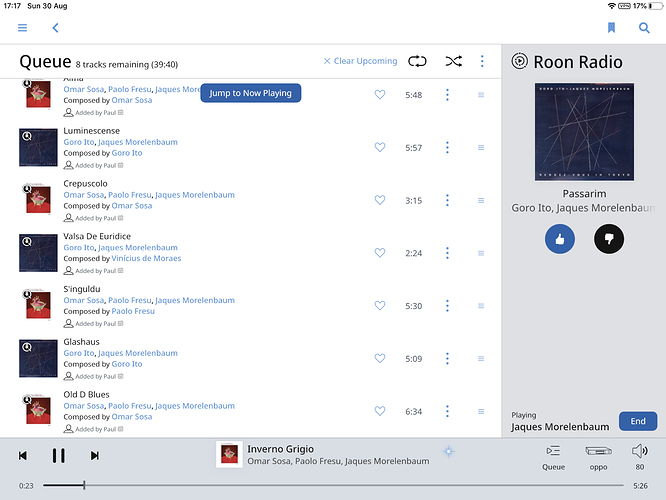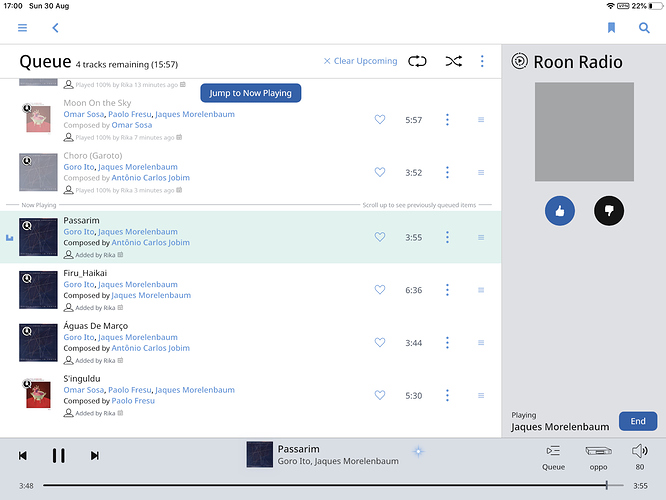 while there are in the own library
8 appearances from own storage and from Qobuz
while there are on Qobuz many main albums and many, many, many with different X albums.
The issue with roon radio starting from this artist is that it doesn't go broad enough (always the same 2 albums).