Hi,
Since today's ARC update to version 1.0 (92) I cannot find my music stored for offline use. Where there used to be the offline music icon (next to the settings cog) is now just empty space.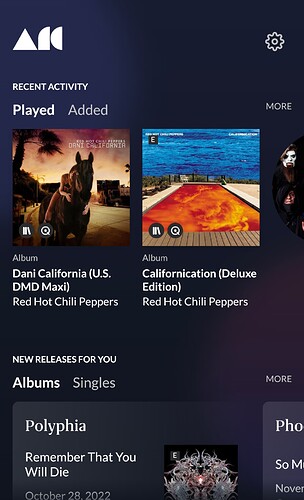 I can still download music from the album pages but I do not find where it is stored in the app. The new feature to display downloadable music is also nowhere to be found.
What am I missing?
Thanks for any help.