As suggested by Mike, we should post issues individually…
Received the update a few hours ago and remain unable to connect. All works just fine as long as I am connected to my wifi.
When I first tried to connect, I got the screen below.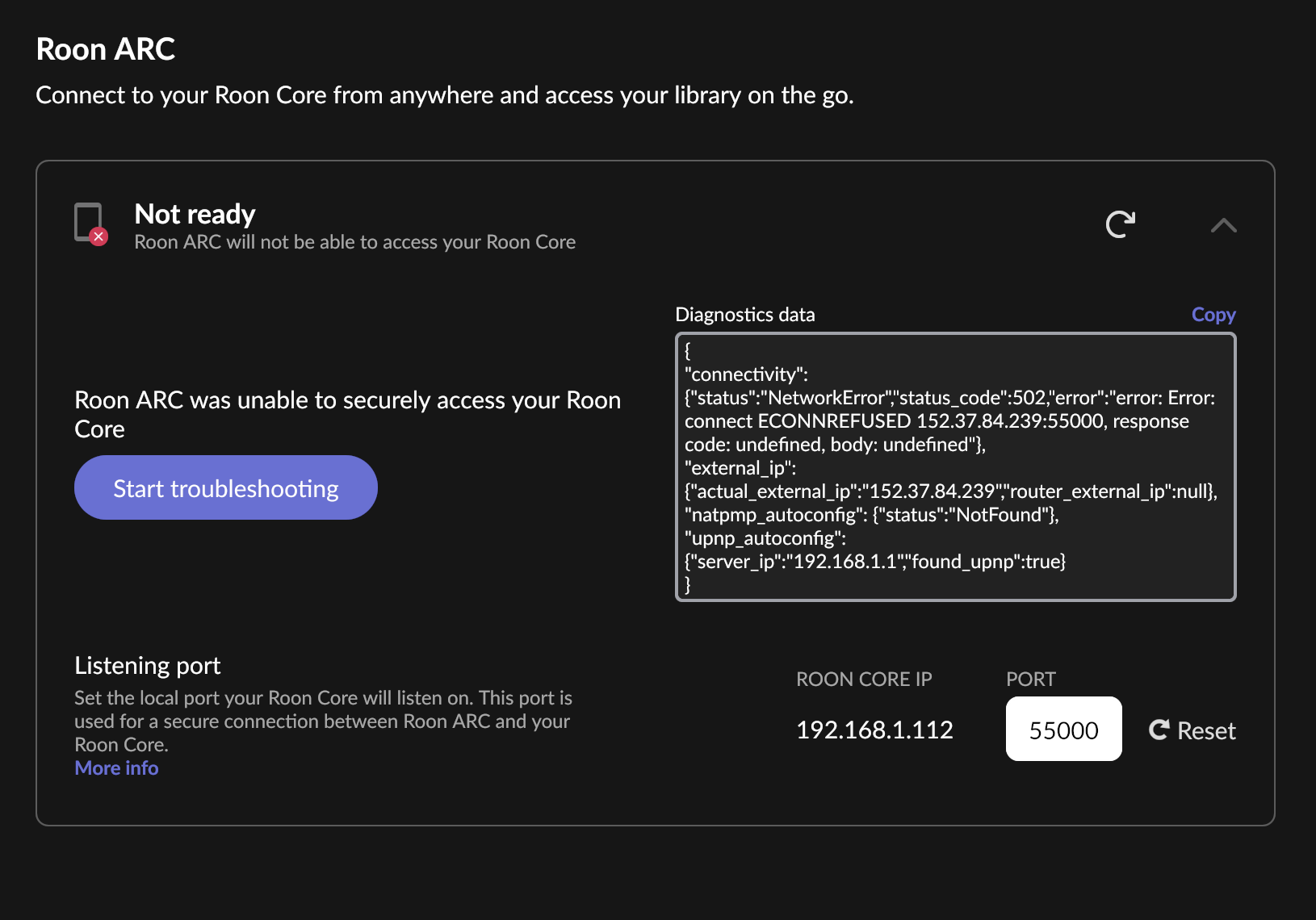 After restarting ROCK a few times, the error is different. Also note how Core IP is now displayed.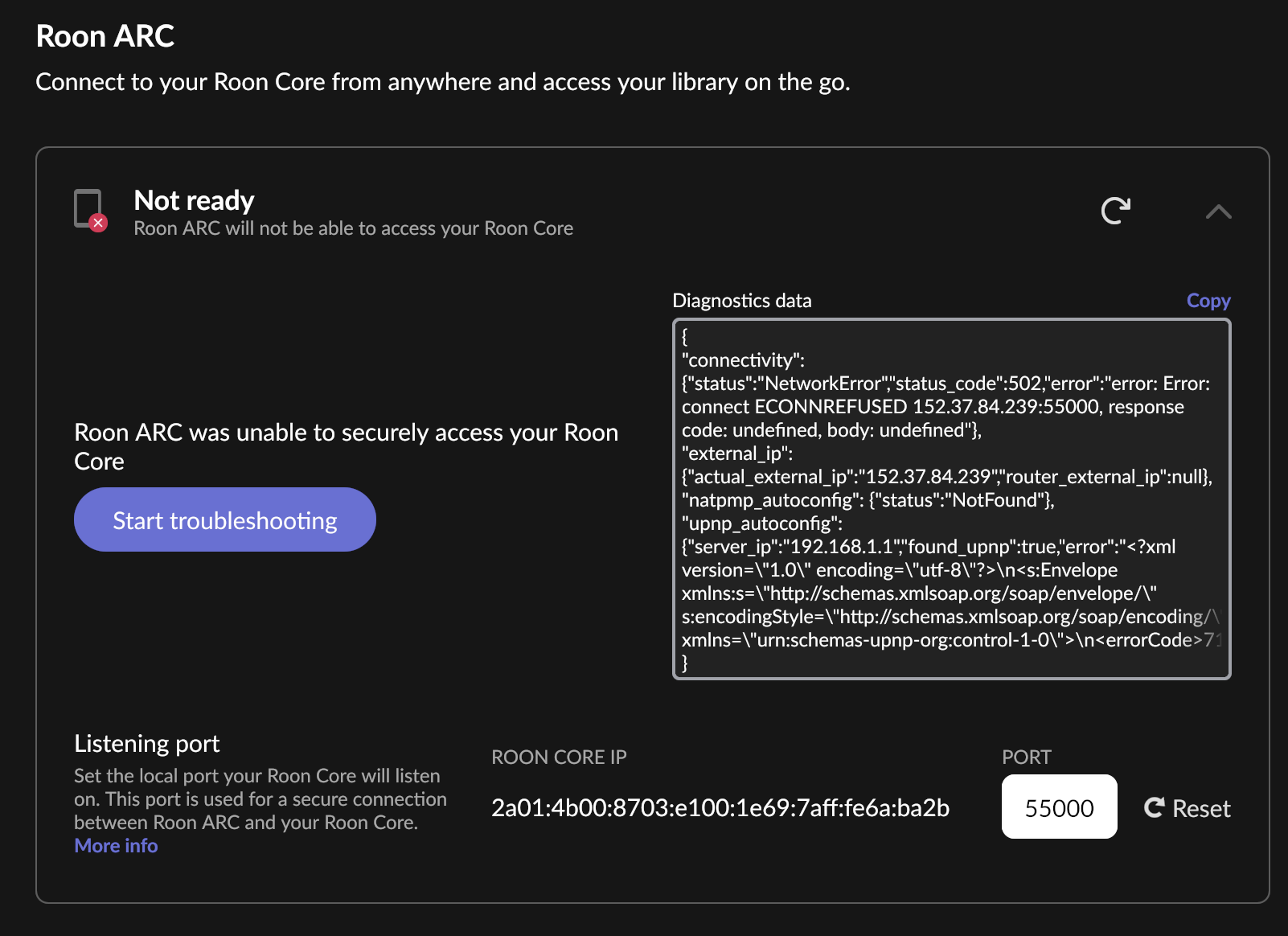 Router settings for ZTE ZXHN H298A. Only thing hardwired to the router is my NUC running ROCK.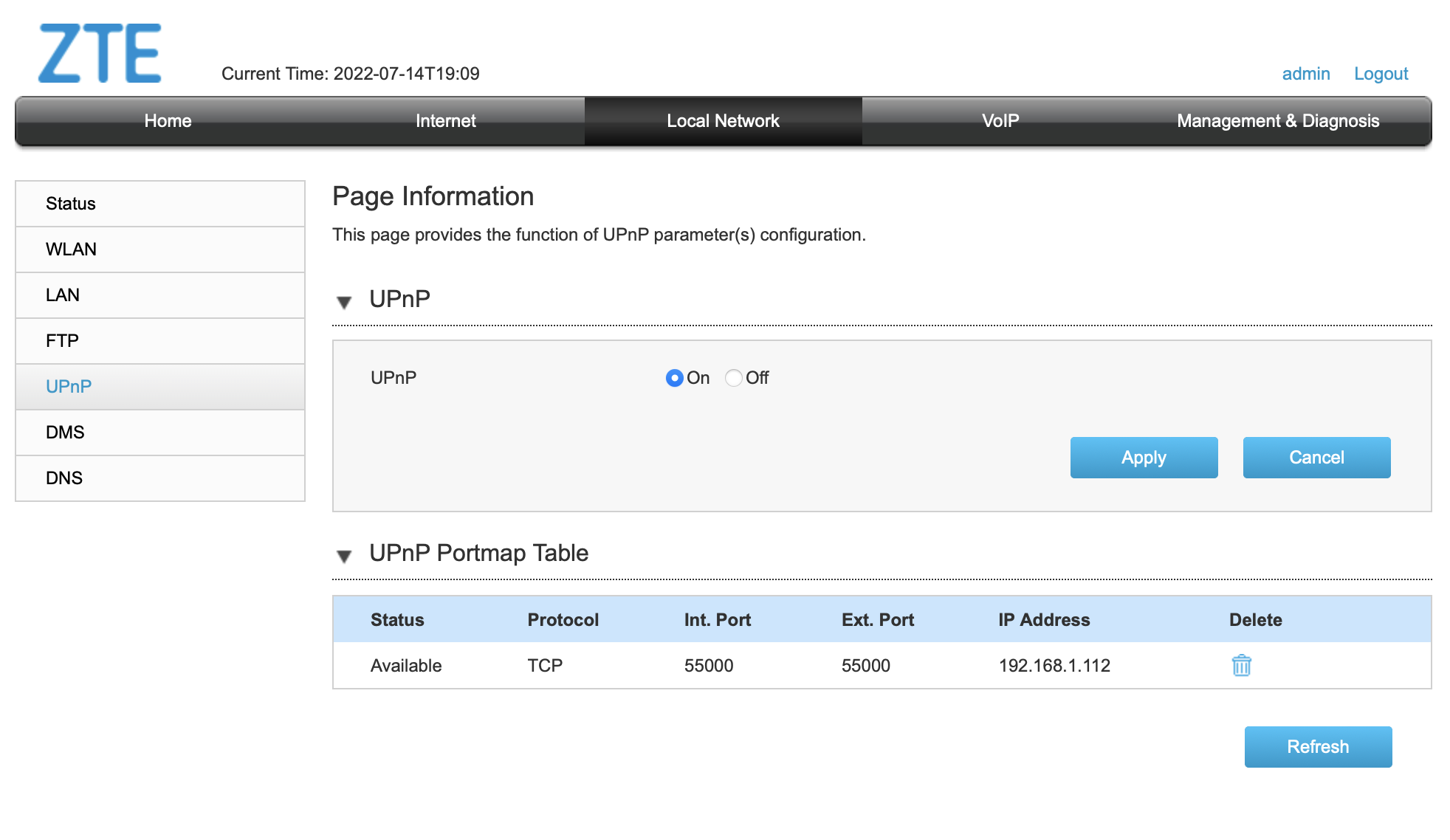 No idea what I am doing wrong and please feel free to talk to me like you would to a 5 year old

Cheers gents!