Roon ROCK - build 1180 (early access)
Android app - build 1182 (Google Play beta)
The Roon app on my Android phone was showing Connecting with a red dot. Tried reinstalling the app and tried reinstalling Roon ROCK from the web page. Now the Android app shows this: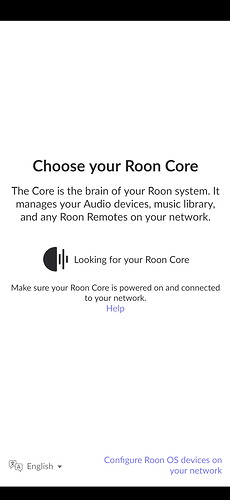 This happens on my wife's Android phone too. She is not on the beta stream but has the same build (1182).
Other Roon remote apps in the house work fine:
Roon on Bottle (Wine) on 3 different Pop!_OS computers.
Roon on iPad Air.
Roon on iPhone.
How can I fix this?