Dear
I recently purchased the nucleus in conjunction with Roon.
I also have an internal HD with my music library installed in Nucleus (7000 tracks) .
In my office I use a BlueSound Powernode 2i with Focal Speakers, living room Bluesound Node Yamaha amplifier, Focal speakers, further in living room Philips Ambilight B&W, kitchen Mu-so QB 2nd Gen, library Bowers & Wilkins Formation Wedge.
No matter what I try, when I play through Bluesound I constantly have crackling sounds, both through Tidal as well as my own library. This makes me ec tive considering the investment and I like to listen to classical background music, especially in my office.
My settings: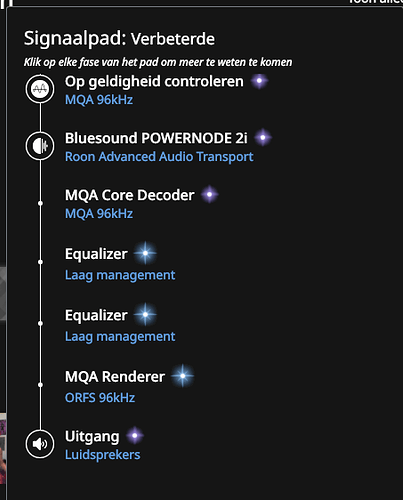 I am really at a loss for words


And yes, I know a lot has already been written about this problem but whatever I try, it remains misery.
Reinstalling Bluesound, switching renderer/decoder, EQ parametrisation …
Can anyone give good solving advice?
Thanks in advance
Gauthier