Roon Core Machine
Macbook Pro, 2.6 GHz 6-Core Intel Core i7, RAM - 32 GB 2400 MHz DDR4 running MAC OS 13.2.1.
Networking Gear & Setup Details
Netgear router, On WiFi. No VPN.
Connected Audio Devices
Bluesound Powernode 2i using WiFi
Number of Tracks in Library
7725 tracks
Description of Issue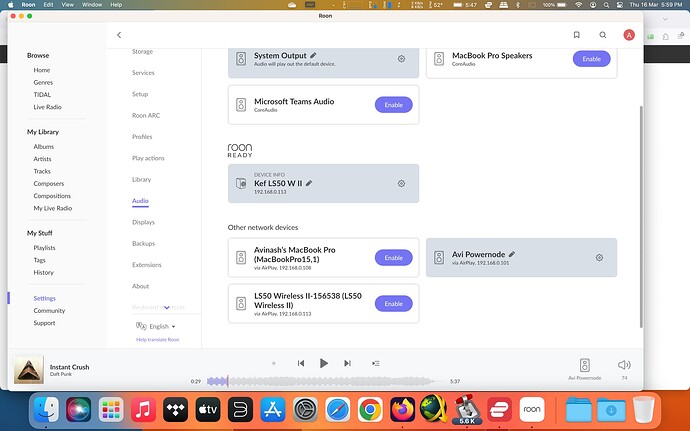 I cannot see my Bluesound Powernode 2i listed under roon ready devices. I do see it under other network devices. Due to this, it is airplaying my library to the Powernode 2i from my Core on my Macbook Pro.
How can I get my Powernode 2I under the Roon Ready section (I assume it is Roon Ready).
Thanks,
Avinash