Hi, I am having issues seeing my BLUESOUND PULSE 2 in Roon. My core is a dedicated Mac Mini with HDMI
output to my Classe Preamp. I also have a Bluesound Node (wired network) which I see fine. I can control the Pulse on the BLUOS app, and formerly I could through Roon (on various remotes…iPad, iPhone) but now it shows
up in Roon as "unavailable".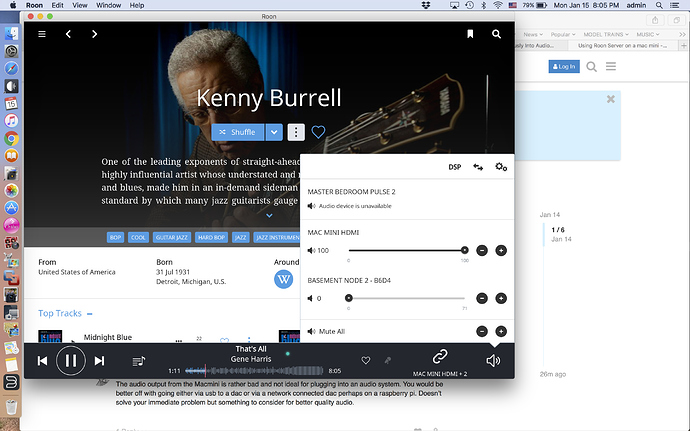 ![52 PM|690x431]
The Pulse 2 speaker is WIRELESS. My wifi router is an Apple Airport Express and showed good wifi strength when
it was tested. Everything was working well until I unplugged the router to move some equipment. How can I make this Bedroom Pulse 2 active again in Roon? Thanks, Ken.