@support - with the previous build, I was able to play 5.1ch FLAC files to my Denon AVR, but now with build 242, the Denon receives no input via HDMI. DSD multichannel files continue to play normally.
Here's the situation: I have four 5.1ch albums in my collection; two DSD64 and two FLAC96 albums.
The DSD albums play normally:
So do 24bit stereo FLAC files: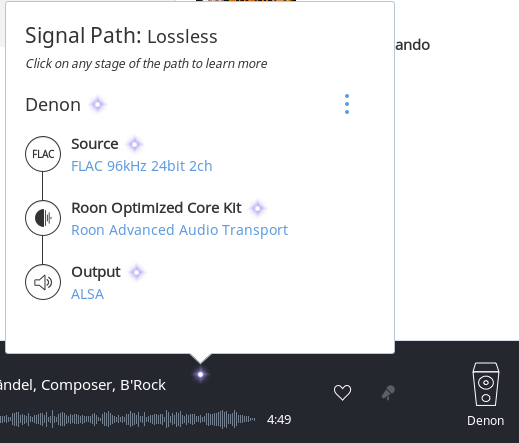 But now when I try playing a 24bit 5.1ch FLAC file, Roon says it is playing normally (the playing indicator advances normally through the track waveform), but the Denon sees no input:
This is on a NUC 7i5 running ROCK, with the HDMI connected to the Denon. The device settings are:
And the multichannel mixing strategy is set to Channel Mapping Only. Thanks.