Roon Core Machine
M1 macMini on Ethernet
Networking Gear & Setup Details
UniFi Dream Machine Pro SE with UniFi Access UAP-AC Pro
Connected Audio Devices
2 Raspberry Pi RAAT to S/P-Dif
Number of Tracks in Library
72.000
Description of Issue
I noticed in b-884 the clicking area of the assigned tags is not correct on my iPad. In this example a click on Genre: Gothic leads to the list of tracks with Genre: Post-punk etc.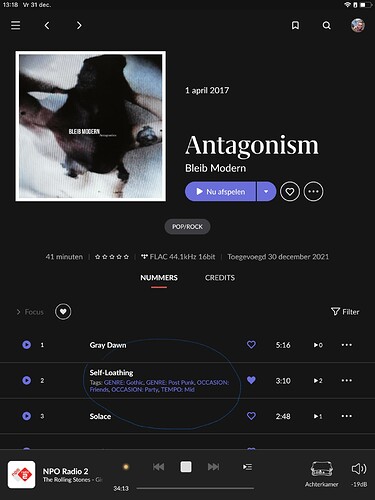 When playing Roon Radio I sometimes want to assign tags to the playing track.
But when I have already added that album via Tidal in the past that the album shows as not in my library. I checked if there are probably more versions, but that is not the case.
Re-opening that album shows it as added. See the two examples below.
First click: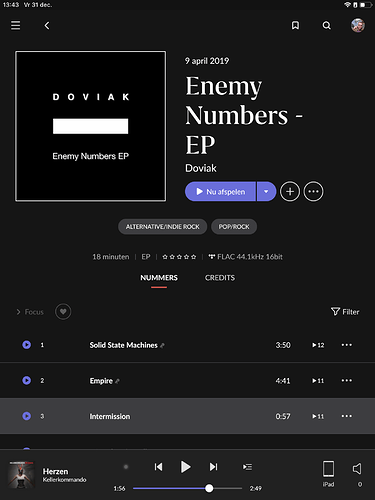 After re-opening the album it is shown as it has to be with tags assigned: